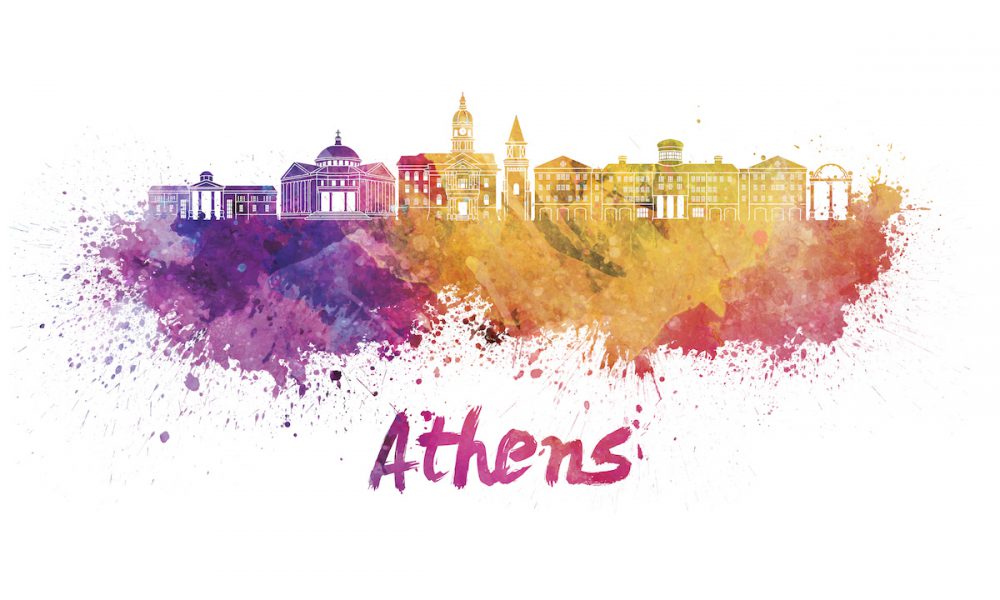 1. Athens, Clarke County GA
We are located in Watkinsville, GA for easy access to Athens and Clarke County. We service Watkinsville, Athens, Gwinnett, Atlanta, Greensboro and Lake Oconee.
2. In Business since 1985
Houseman Services has been in business since 1991.
3. Full-Service Pest Management Company
Houseman Services is a full-service pest management company that services residential and commercial properties, as well as the industrial marketplace. With over 30 years in the industry, we pride ourselves on the ability to provide the highest quality customer service, most competitive prices, and best guarantees in the pest control industry. In addition, we involve local businesses for any specialized work requested by our customers that we cannot provide ourselves. This enables us to provide the best service and safety requirements within Northeast Georgia.
4. Family Owned Business
In September of 1985, Gene Houseman founded Houseman Pest Control Co. Inc. in his hometown of Watkinsville, GA. His goal was to provide safe and effective pest control to homes and businesses in Northeast Georgia.
Gene has always relied on family to help him achieve his goals. His niece, Donna Houseman has been his secretary since 1990. His brother, Joe Houseman, has been working as a pest control technician since 1991. Joe's son, Michael, has been working with the company since 1998. Later on, two of Gene's three children joined the company: Brandon and Sandy Houseman. It seemed only natural for his children to join the company to bring what they have to offer to the company. They wish to continue the great service and help the company prosper. Although every technician is not actually family, they are treated just as if they were. Houseman Services has a respected reputation as a family business with great customer service and the best prices around. This has allowed the company to expand from a two-division company to a five-division company, as well as expanding its service area (please refer to Map of Pest and Termite Service Areas).
5. Residential Pest Control
Household pests are a way of life in the South. Pest Control and Termite Control is our business. Yet we understand that when you contract with a pest control company, you are trusting people to come into your home to do the job right. That's why honoring your home environment and family lifestyle is our first order of business. So, we adjust every service program around your specific needs.
Our treatment program gets rid of troublesome pests fast. And you won't see a trace of them for a long time after the treatment. That's because we use highly effective pest control products designed to eliminate many different pests in just minutes. And there's never a bothersome odor for you, your family, or your pets.
Our pest control program provides control of numerous pests, including: Ants, Cockroaches, Fleas, Ticks, Scorpions, Spiders, Crickets, Silverfish, Flies, Bees, Wasps, Millipedes, Centipedes, Sow Bugs, Pill Bugs and Box Elder Bugs.
6. Commercial Pest Control
Our commercial services can handle pest control problems for all types of business operations, large or small. We will work within a timeframe that will not disrupt your business no matter what your hours are. Houseman Services provides environmentally safe and quality commercial pest control services to our business associates. We understand the value of your reputation and strive to help maintain and enhance your quality image for your customers and your employees.
Restaurant
Food Processing
Hospitality
Health Care
Retail
General Office
Recreational
Warehouse
When starting up a program we inspect your facility making careful notes of conditions that could harbor pests or allow their entry into your establishment. Using the latest IPM techniques, we then physically remove these pests when possible and utilize non-chemical controls to capture or prevent their return. When necessary, the least toxic chemical controls are utilized to treat your problems. An IPM program may include education, proper waste management, structural repairs, maintenance, biological and mechanical control techniques, and pesticide application.
7. Mosquito Control
Of all the animals on earth, mosquitoes may very well pose the greatest threat to man's health and existence. Diseases transmitted by mosquitoes, such as Malaria, West Nile Virus, Yellow fever, Filariasis, Dengue Fever and Encephalitis kill and debilitate millions of persons worldwide even with today's advances in medicine. Even as a nuisance biter, they can have a major negative impact on a local economy by inhibiting recreational or work environments. The threat of West Nile Virus is real, and so are other viruses mosquitoes can carry.
Beyond mosquito repellent for protecting you and your family, we offer a long-term control program. For starters, we control adult mosquitoes on your property. Then, we turn our focus to elimination of existing mosquito larvae developing in standing water – to control them before they become breeding, biting adults. In short, we offer a dual approach to reducing mosquito populations, which reduces the number of mosquitoes that may carry such diseases as West Nile Virus, Encephalitis, Dengue, Malaria and Canine Heartworm.
8. Lawn Care
We have experience in treating all types of lawn problems in the Athens area. All of our lawn care technicians have been trained to identify not only common lawn problems, but also the rare problems that you might be experiencing. Call us today or submit your question online. Our trained staff of lawn technicians are trained to identify all types of lawns including Fescue and Bermuda grass, as well as all the various varieties of these grasses.
9. Tree & Shrub Program
There are treatments and proactive steps to take all year round for your trees and shrubs. We know exactly what to do to keep your investment in top shape.
10. Termite Control
Termites are a fact of life in the southeast. Termites cause millions of dollars in damage to structures each year to primarily residences. No structure, not even brick or concrete slab construction, is immune to their insidious appetite. Yet termite infestation is often difficult to detect. Termites work silently and invisibly, sawing into your floor joists, cutting into your wall studs, hollowing out the heart of your home and hiding the damage until it's too late. One of the greatest hazards any homeowner faces is termites, which cause more damage each year than fires, storms, and earthquakes combined. Termites survive by eating wood, paper, fiberboard, cotton fabrics, and other cellulose products. If ignored, termites can actually threaten the structural integrity of your house, and this is where the danger lies. Houses and other buildings provide termites with the ideal combination of warmth, moisture, and food. Termites can find ways to enter your house that you've never thought of. They are small enough to gain entry into hidden areas of basements, crawl spaces, and concrete slabs, through openings as small as 1/32nd of an inch.
11. Wildlife Control
At Houseman Services, once the nuisance animals have been identified, we will safely capture and remove the animals. When animals are removed from within your home our technicians can identify the entry points and recommend the necessary exclusion & damage repair work that should be done to prevent future nuisance animal conflicts. All Work comes with our 100% guarantee.
12. Bed Bug Control
You do not want to deal with bed bugs on your own. They do major damage to property, people and animals. We have a program to eliminate them quickly.
13. Pest Control Programs
At Houseman Services we offer one-time, monthly, quarterly, perimeter (Outside only), and eco services which are all very affective pest control programs.
14. Competitive Prices and Written Guarantees
We offer competitive prices and guarantees and provide customer friendly service from our entire staff. We make it a point to provide helpful information and knowledge to educate our customers and address all individual needs and requirements.
15. Free Estimates
Have a question or do you want to receive a free estimate? Contact us to schedule your free estimate. Or, you can call us at 706-769-7826 (Watkinsville), 770-797-2888 (Gwinnett / Atlanta) or 706-454-7916 (Greensboro / Lake Oconee) or email.

16. Payment Online
For your convenience, we accept payments online at our website.

17. Fully Licensed and Insured
We are state certified and licensed in wood destroying organisms (termite control), household pest control, public heath, and turf & ornamental weed control. We are also licensed to control and treat mosquitoes, termites, all pest problems and turf & ornamental weed control.
We are fully insured and require all of our employees to pass a background check for your safety. We concentrate on your complete satisfaction and the security of your investment.
18. Blogs
We post blogs regularly for "how to" information, and items of interest to our customers. Check out our blogs.
19. Facebook
We are on Facebook to give you information about our services, show you examples of our recent jobs and let you read our reviews to see the great things people are writing about us. Come like us and get in on the conversation!
Houseman Services is the only complete service company in the Athens, GA area. We provide Weed control, fertilization, shrub care, mulch & pine straw, sod, annual plantings, irrigation, and commercial & residential lawn maintenance. We are also state certified and licensed in wood destroying organisms (termite control), household pest control, public heath, and turf & ornamental weed control. We are licensed to control and treat mosquitoes, termites, all pest problems and turf & ornamental weed control. Contact the professionals at Houseman Services and set up a free inspection of your yard. We have been servicing homes and businesses in the Athens, Clarke County area since 1985!