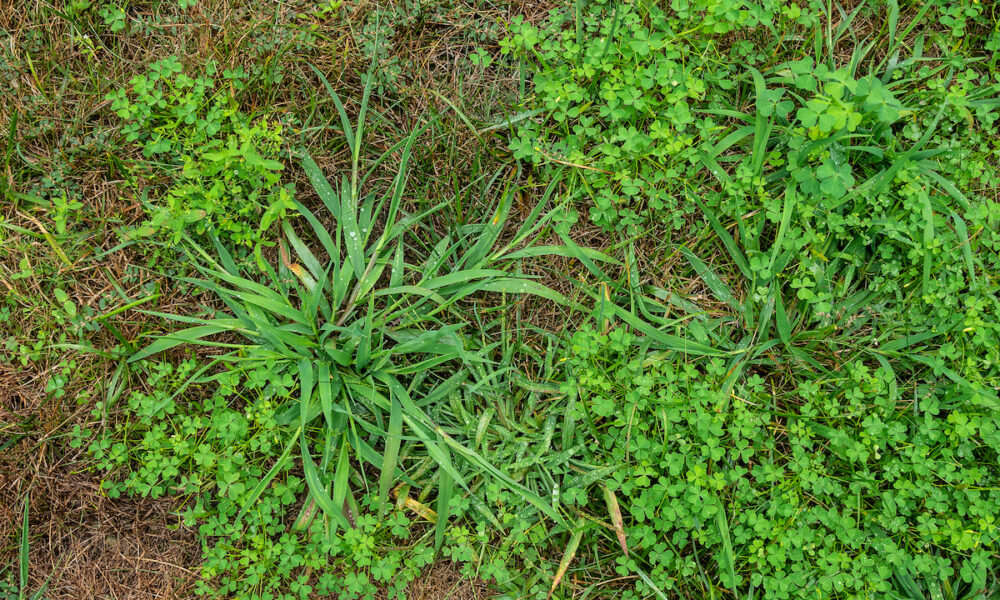 A lawn full of weeds can feel overwhelming and impossible to tackle. While it's easy enough to pluck out the occasional weed or two by hand, it's an entirely different beast when you have a lawn full of weeds. If you're wondering how you can tackle a weed infestation in your yard, we have you covered. In this blog, we're offering many different types of weed removal and weed prevention tips, including chemical and non-chemical applications.
But first, let's talk about some of the most common weeds that you'll find in your Georgia yard.
Identify Common Weeds in Your Lawn
A weed is a flowering plant that grows in a place like your lawn where it's not wanted. Weeds can have a negative impact on the health of your lawn. For example, an overgrowth of weeds can lower water levels, disrupt the soil's balance, and makes the soil more acidic.
Weeds in your yard are also a nuisance. They can crowd out your plants, make your yard look messy, and even put your family at risk of allergies.
If you want to keep your yard looking nice, you need to keep your weeds under control. The easiest way to do this is to hire a professional, but there are some simple things you can try on your own to keep weeds at bay. Often lawns will sprout weeds after the grass has been cut. If you plan to maintain your lawn, chances are good that you can kill off weeds by using a simple concoction of household chemicals.
Before you try to eliminate the weeds in your lawn, it helps to know the type of weeds that are popping up. Below are some of the most common weeds that you'll find in Georgia lawns: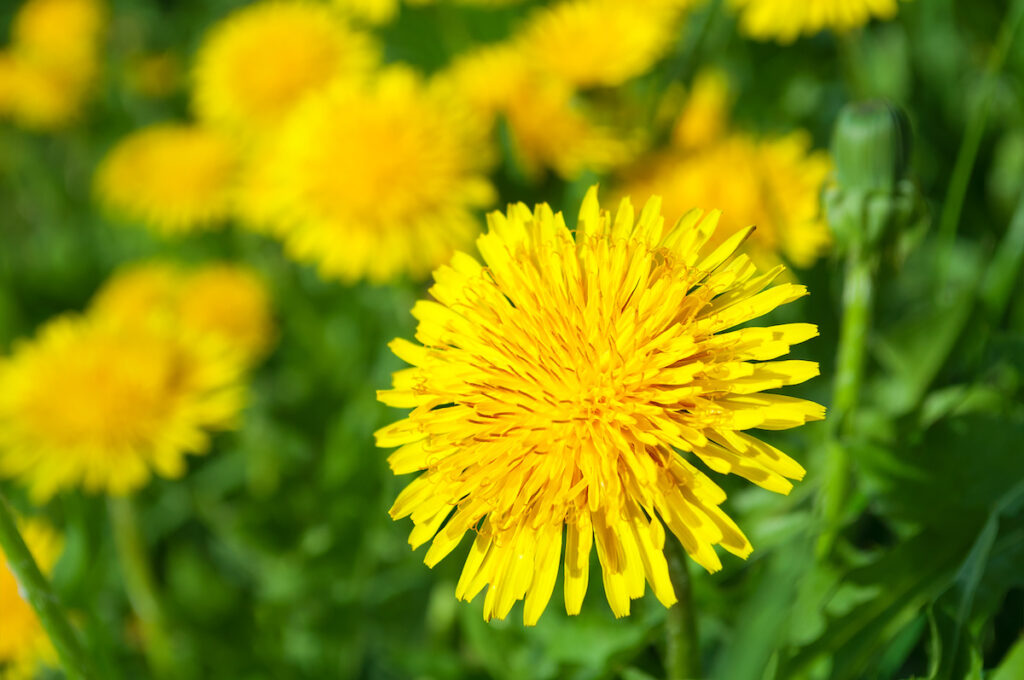 1. Dandelions
Dandelions are one of the most recognizable weeds. These yellow flowers have a round, green base with a dark green center. Dandelions are also the white fluffy weeds that you see in yards all over your neighborhood. This weed is a common problem in Georgia lawns because it thrives in moist, well-drained soil.
This is a perennial weed in the Asteraceae family, meaning that they can spread quickly by seed. They can also root at their base and grow new stems from these roots. They have a bold yellow color and small flowers that grow from the top of a stem. The root can grow quite deep and can spread as far as 12 inches.
Dandelions are easiest to control when they are first sprouted and are still young.
2. Ragweed
Ragweed is another common weed that grows in Georgia lawns. It can even grow in the thin, sandy soil further south. It appears in late summer and is a year-round weed if not controlled. You'll spot this weed by the rough hairs on the leaves and stems.
In early summer, white flowers appear on the plant which are followed by small brown seeds that look like specks. These seeds can remain viable for years.
Ragweed seeds produce pollen from August to October and are among the most allergenic plant pollens. Ragweed pollen is light and spread by the wind and can grow into a 5-foot, green-leafed plant that puts out small yellow flowers. The pollen causes a stuffy nose, runny nose, watery eyes, and sneezing. Unlike other pollen, ragweed pollen remains on the plants throughout the fall and winter.
3. Crabgrass
Crabgrass, or Digitaria, is one of the most common weeds in Georgia lawns. Crabgrass is a winter annual, meaning that it lives throughout the winter, then produces seeds and dies the following season.
Crabgrass loves warm weather. When temperatures hit the 70s, crabgrass germinates. If this is allowed to continue, crabgrass will grow, flower, set seed, and die all in the span of a month.
What to do if Your Lawn is Full of Weeds
Are you wondering how to fix a lawn full of weeds? Here are some steps to take if weeds are infesting your yard:
Step 1: Evaluate the Situation
Larger weed patches indicate that they have been growing for a while and you will need to dig them to remove them. Small patches are much easier to take care of, especially if caught early. If the weeds only grow in one area of your lawn, you can just concentrate on that area. You may only have to weed it once but stubborn weeds will usually require routine maintenance.
If you have a patch or two of weeds, treat them individually. But if you have weeds everywhere, you need to treat the whole yard.
Step 2: Use a Broad-Spectrum Herbicide
When you have a large area of weeds to treat, you will want to use a broad-spectrum herbicide.
Broad-spectrum herbicides kill more than one type of weed, and it's important to kill every single weed in your yard at once. Don't just choose the weed with the most flowers. They'll all grow back if you leave just one.
The best broad-spectrum herbicides to use are non-selective herbicides. These herbicides will kill just about any plant they come in contact with.
Be forewarned if you use this approach. Using a broad-spectrum herbicide means that they can kill your lawn and other vegetation as well as the weeds you are targeting.
Step 3: Prevent Weed Seeds from Germinating
If you allow weed seeds to start spreading, you'll have a lawn full of weeds in no time. But how do you prevent weed seeds from germinating?
There are two areas of focus in preventing weed seeds from germinating: Selective Weed Control and Removing Residual Seed Banks.
Preventing weed seed germination starts when you prepare a bed for planting. Remove the top two inches of soil from your beds, pop the weed seeds out of the soil with your hand, and throw them away.
Another way to prevent weed seeds from growing is to prevent weeds from finishing their life cycle. This is done by killing weeds before the seed heads develop. Meanwhile, another solution is to put down a layer of gravel or mulch to prevent weed seeds from being able to germinate.
Weed Prevention Tips
Once you finally rid your lawn of weeds, you'll want to prevent them from coming back. Preventing weeds from growing in the first place is the best way to make sure they do not take over your yard. But how do you do this?
Here are a few tips to prevent weeds from taking over your lawn:
Mow Regularly
Keep your lawn weed-free by mowing regularly and keeping your lawn watered. If possible, maintain your lawn at a height of two inches. Weeds can also be a sign that your lawn has low fertility, so applying fertilizer may help. 
Remove Weeds Before they Bloom
When you see a weed in your lawn, you should remove it before it blooms. By removing the weed before it shows its flowers, you may be able to end the reproductive cycle. Weeds have a tough time producing seeds if they haven't flowered. It is recommended you perform this same routine periodically throughout the season in order to deter weeds.
Spray Herbicides
There are a few ways to control weeds on the lawn. You can pull the weed, dig it out by hand, or you can try an herbicide spray that targets broad-leaved weeds. In addition to controlling the weeds, herbicides keep away the grass that you don't want to grow and help control the growth of broad-leaved plants such as dandelions.
Try Non-Chemical Options
Understandably, some homeowners are uncomfortable with using harsh chemicals to treat weeds. The good news is that there are non-chemical options to consider for weed control.
For example, one potential non-chemical method is available is known as soil solarization. Large plastic sheets are laid on the ground in a thick layer. The layer of plastic helps concentrate the sun's rays, which kill the weeds.
Here are some other non-chemical options for treating weeds:
Hand pulling and hoeing
Mulching
Adding new soil
Using gravel and rocks
Smothering the weeds with plastic
Applying bark mulch, wood chips, stone, or other materials
Fix a Lawn Full of Weeds with the Help of Houseman Services
You've tried all the DIY methods and you're still overwhelmed by a lawn full of weeds? Houseman Services can help. We can assist with identifying weeds and eliminating them for good. Please contact us today for more information.