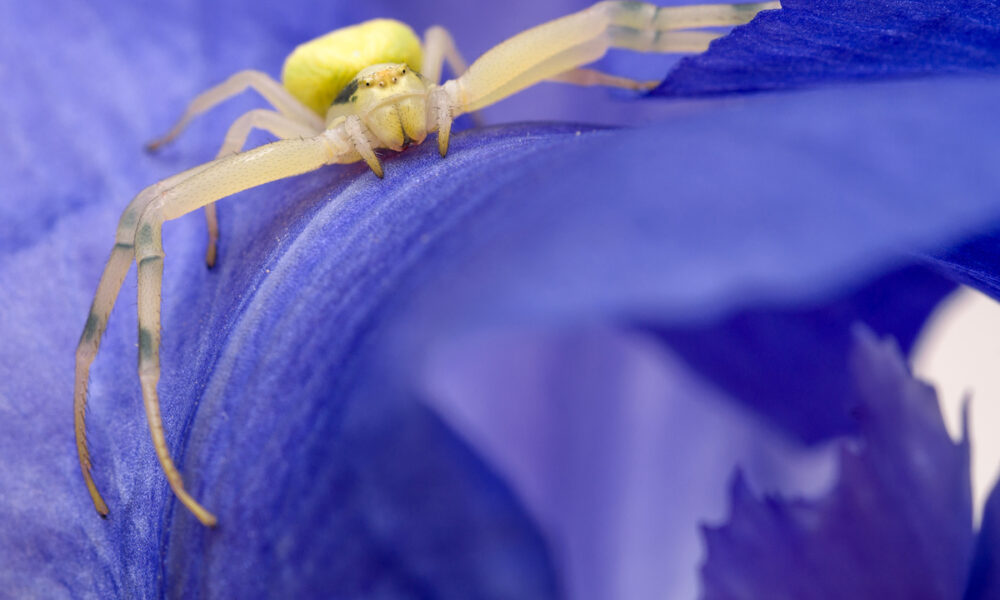 Spiders are an inevitable part of the ecosystem, but that doesn't mean we have to love them. In fact, about 15% of people are fearful of spiders, so it's no wonder that many people are interested in getting rid of spiders.
It can be tough to get rid of spiders, but if you know where they hide and what you can do to prevent them from coming back, it's possible. Keep reading to discover some effective, natural ways to get rid of spiders.
What Kind of Spiders are in Georgia?
The most common kinds of spiders found in Georgia include:
Black Widow
House spiders
Wolf spiders
Crevice spiders
Getting Rid of Spiders: What You Need to Know About Common Georgia Spiders
When you're looking into getting rid of spiders, it helps to know the type of spider that's lurking in your home. Below are some of the most common Georgia spiders that you will encounter.
Crevice spiders: Also known as the southern crevice spiders, these spiders appear similar to a brown recluse but they are not toxic.
Black widow spiders: In Georgia, you may find the southern black widow, northern black widow, red widow, and brown widow. These spiders are distinguishable by the reddish hourglass shape on their abdomens.
House spiders: These spiders are common to homes everywhere and can be identified by the large, messy webs they create.
Wolf spiders: Also called jack-o'-lantern spiders because of their large, glowing eyes, the wolf spider is found throughout the United States and parts of Canada.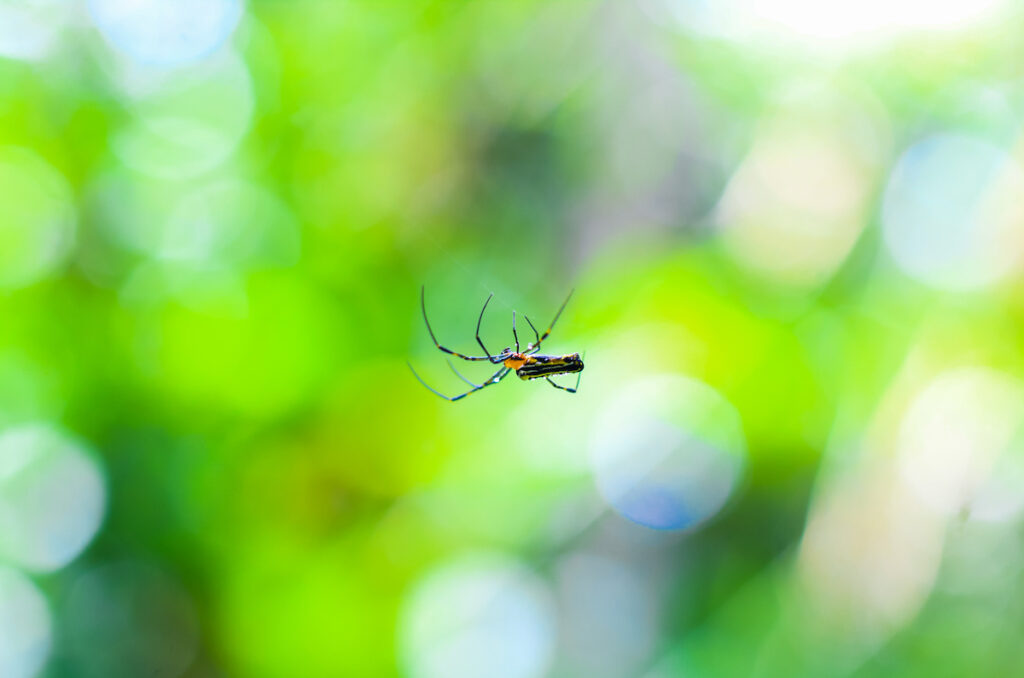 How do Spiders Enter Your Home in the Spring?
The easiest way of getting rid of spiders to prevent them from coming in the first place. The survival of a spider depends on its ability to navigate new territory and find a suitable habitat.
When the outdoor weather is less than desirable, spiders may not be able to survive. This will lead them inside to take refuge in your home.
The good news is that there are a few things you can do to make it harder for spiders to enter your home in the spring.
Examine your foundation – A secure and weather-tight exterior is one of the most important ways to prevent spiders from coming in. Seal cracks and crevices on the outside of your home with caulk or silicone to make it harder for spiders to enter.
Declutter the perimeter- Keep the foundation space around your home as clear of debris as possible. This means that you need to remove vegetation, branches, empty buckets, and anywhere else a spider could hide.
Close your windows- Keep your windows and doors closed when you're not at home. This will limit the number of openings that spiders can use to get inside.
Where do Spiders Hide in Your Home?
Spiders are attracted to dark, secluded areas. They love to make their webs in corners, behind appliances, or inside cabinets and drawers.
If you see a group of spiders outside your home, chances are good that they're inside. To find them, turn on the light. This will mess up their sense of direction and make it harder for them to navigate their way back out.
If you have a problem with a specific type of spider, it's important to identify the species so you can get rid of them properly. Here are the most common places you will find each species:
Black Widow: Black widows are typically found in the basement, near the foundation. They are generally shy spiders that will run away if disturbed.
Brown Recluse: These spiders are similar to the Black Widow and can be found near the ground or inside beds and sheds. They are usually not dangerous but should be exterminated.
Other recluse spiders: Often found indoors in nightstands, behind computers, or other areas where they are protected from direct sunlight, these are not harmful.
House spiders: These spiders prefer the corners of rooms and under cabinets, but can also be found in the garage or outdoor areas.
Wolf spiders: These are common outdoor spiders that build intricate webs. They are not venomous, but their bites are painful.
Long-jawed orb weavers: Also called golden orb weavers, these are active during the day and night and are often found near walls and fences.
How to Prevent Spider Infestations in the Spring
Although it's unlikely you'll be able to prevent every spider from coming into your home, there are steps you can take to make it harder for them to get inside.
Keep your outside lights covered: Spiders are afraid of light and will flee from it. To keep them from coming inside, simply cover your outdoor lights.
Close off any openings on the inside: Remember that spiders can come inside your house through small openings, like cracks in the foundation or open doors. To keep them out, simply cover these openings on the inside.
Make sure your home remains clean and clutter-free: A messy house is a spider's paradise. Keep your home clean and clutter-free to reduce the number of places spiders can hide.
Natural Ways for Getting Rid of Spiders
Calling an exterminator is the fastest and easiest way to rid your home of spiders, but if you don't have a large infestation you can try these tips to naturally get rid of spiders:
Keep your home clean – When you keep your home clean, it makes it easier to get rid of spiders.
Vacuum regularly – vacuum regularly and empty your vacuum cleaner right away to get rid of spiders hiding in your carpets and furniture.
Don't place plants with lots of foliage in your home – This can be a hiding place for spiders.
Get rid of potential food sources- Keep your pantry and refrigerator doors closed and don't leave food out for long periods of time. Keeping your food stored properly and securely will keep out unwanted pests of all kinds.
Try essential oils- Peppermint, cinnamon, tea tree, lavender, rose and eucalyptus oils have all shown to deter spiders. Simple add 20 drops or so to a spray bottle of water and spray liberally around your home, especially around doorways and windows where they may enter.
Natural repellants- Plant peppermint around the perimeter of your home to help ward off several kinds of insects. Other natural deterrents you can try include; dyer sheets, coffee grounds, cedar chips, garlic, and vinegar.
What Chemicals to Use to Kill Spiders
If you've tried all our natural spider deterrents and you are still spotting signs of spiders in your home there are several products to consider when it comes to chemical spider killers and repellents. These include:
Chemical insecticide dust: Works within 24 hours and yields one of the quickest solutions for controlling spiders. Keep in mind that this dust is highly toxic and you should never apply them around pets or kids.
Natural insecticide dust: Diatomaceous earth is a natural spider killer for indoor and outdoor use. It causes spiders to dry out and die by absorbing fats and oils from their exoskeleton.
Chemical spider sprays: This includes aerosol cans, large jugs that connect to garden hose nozzles, and liquid spray bottles.
Natural spider sprays: These natural repellents work to deter spiders while using compounds and plants that the spiders do not like.
Spider traps are sticky and work by catching spiders and holding them in place until they die.
If you are unsure how you should proceed with chemical applications to kill spiders, please contact us for help.
Get Professional Help from Houseman Services with Spring Spider Infestations
Despite their creepiness, most spiders are beneficial because they eat other pests- but that doesn't mean you want them in your home.
Try the tips and tricks outlined in this article or skip the headache and call Houseman Services to get rid of the spring spider infestation in your home quickly, easily, and safely.