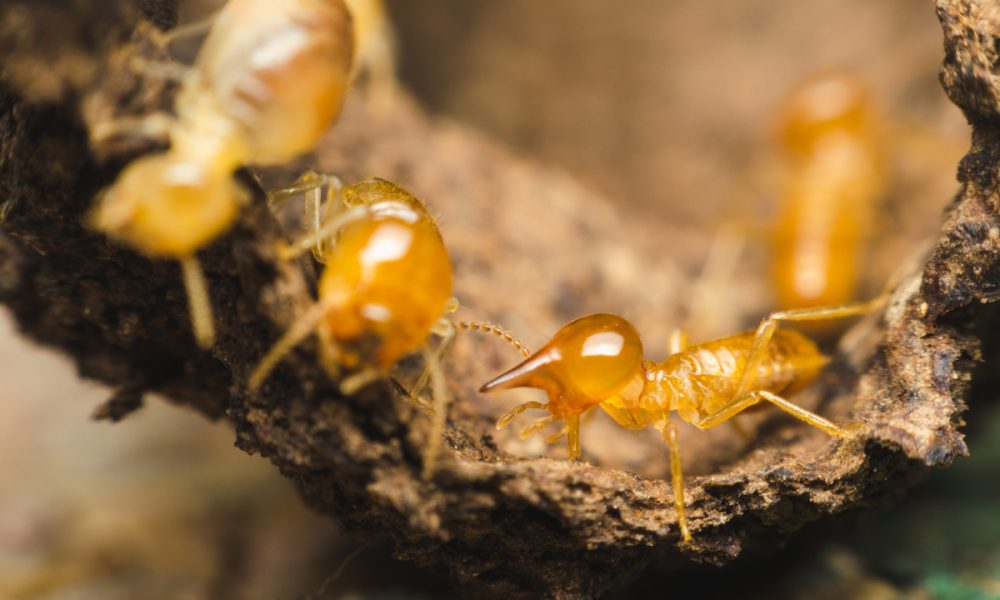 "Termites are large group of insects that exist on Earth for more than 250 million years. There are 2,600 known species of termites. They live on almost every continent. Termites usually inhabit tropic and sub-tropic areas, but they can also survive in other climates. Termites that live near the human population produce a lot of damage by destroying the houses and objects made of wood," reports Softschools.com.
Termites are dangerous to homes and property. They consume wood, flooring, and wallpaper non-stop 24 hours a day, seven days a week. "Termites destroy approximately $5 billion worth of wood structures every year in the United States and Canada. To put that into perspective, that's larger than Federal Emergency Management Agency's estimate for the total amount of damage done to New Orleans by Hurricane Katrina," according to Sciencing.
One state without Termites
It is amazing with 2,600 species of termites on the earth over 250 million years and there is only ONE place in the United States they are not located. Sciencing states that "the only state in the United States that doesn't (apparently) have home damage from termites is Alaska, where the cold winters kill termite colonies off. Even this is in doubt, though, as parts of the Alaskan Panhandle, where Juneau and Ketchikan are, are adjacent to parts of British Columbia that have subterranean termites".
To survive, termites need four things:
Moisture
Cellulose to eat
Protection from predators
Enough warmth to get through the winter
In the United States, the farther north you live, the less likely you will have a termite infestation due to the dry climate and cold winters.
Three Types of Termites
In the US, there are three broad categories of termites:
Subterranean termite found across the country,
Dry wood termite found largely in the southern states, and
Damp wood and Formosan termites found along the Gulf Coast.
If you see any evidence of termites in your home or business, contact a pest control company immediately to take care of the issue.
Houseman Services is the only complete service company in the Athens, GA area. We provide Weed control, fertilization, shrub care, mulch & pine straw, sod, annual plantings, irrigation, and commercial & residential lawn maintenance. We are also state certified and licensed in wood destroying organisms (termite control), household pest control, public heath, and turf & ornamental weed control. We are licensed to control and treat mosquitoes, termites, all pest problems and turf & ornamental weed control. Contact the professionals at Houseman Services and set up a free inspection of your yard. We have been servicing homes and businesses in the Athens, Clarke County area since 1985!