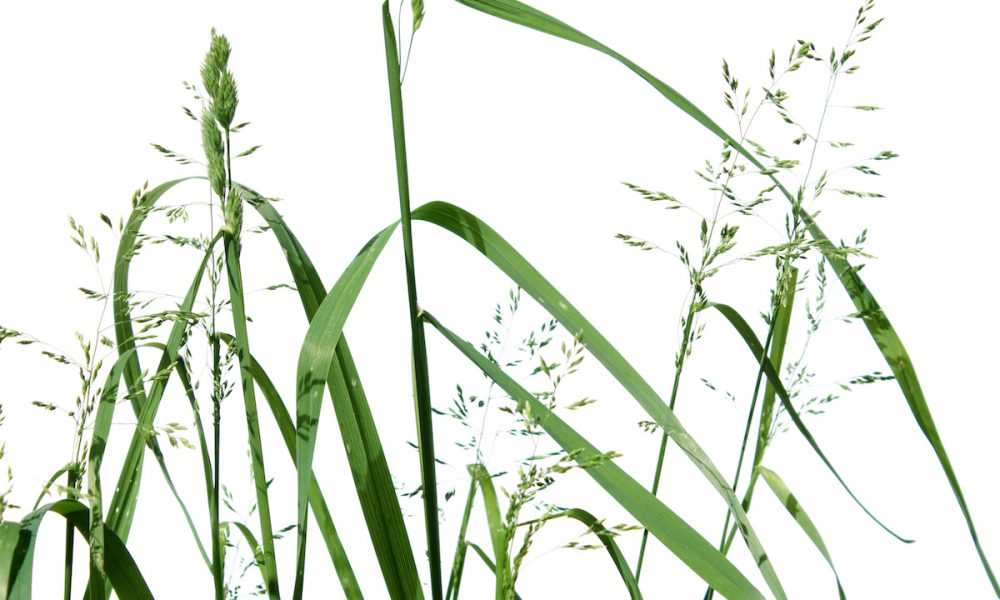 At Houseman Services, we know all about lawn care. Nothing gets in the way of a beautiful lawn more than weeds coughing out the grass. In Georgia, there are hundreds of different species of weeds. This series is dedicated to educating you about the most common weed types in Georgia.
Each week, we will cover these different weeds:
Annual Bluegrass Weeds
Annual bluegrass (Poa annua) is the most problematic winter weed of lawns in Georgia. Plants have a light green color, coarse leaf texture, and produce unsightly seedheads. Annual bluegrass germinates in fall, overwinters in a vegetative state, and resumes active growth in spring.
This weed usually dies out by May in Georgia, but cool temperatures in spring and regular irrigation may extend survival of populations into early summer. Turf managers have experienced difficulty controlling annual bluegrass due to the spread of biotypes with resistance to pre- and post-emergence herbicides.
Bluegrass is a grassy weed that pops up every year in Georgia lawns, and it has become more of a problem in the Southeast during the last five to six years.
It is a clumping grass that sticks out because of its lime green color, thicker texture and a seed head you'll notice after it first develops. This seed head is what causes bluegrass to spread so readily. And, it's reason bluegrass becomes a problem year after year. Lawn renovation of cold-season fescue can churn up soil and expose bluegrass seeds, which love when there are bare, weak areas of lawn to fill in. The good news is, there are ways to reduce bluegrass pressure and stop a significant problem before it starts.
Identifying Annual Bluegrass
Proper identification of turfgrass weeds is the key to preventing and treating them. A lawn care professional can diagnose annual bluegrass, which is known for its lighter green color, shallow roots and seed head. It can look like bright, green fur balls in your lawn—it really sticks out.
This weed prefers compacted soil (its shallow roots allow it to thrive this way), and you'll find it in areas of your Georgia lawn that were damaged. When your Atlanta lawn has a fungus problem in summer that damages turf, those weak areas are prime targets for annual bluegrass.
We notice bluegrass in cold-season grasses in spring. In warm-season grasses like Bermuda grass, bluegrass appears in winter when the turf goes dormant.
Preventing Annual Bluegrass
Annual Bluegrass can be challenging to control because it grows quickly. In Georgia, there is no "perfect turf" that grows year-round, so whether your lawn is warm- or cool-season grass, there's a short period of dormancy. When turf is weak, thin or damaged, it is more susceptible to disease and weeds like bluegrass. Also, shady areas that have been overwatered can be prime breeding grounds for bluegrass because its shallow roots soak up moisture on the surface.
The best way to control this weed is to prevent it from growing in the first place. There are two methods of pre-emergent (preventive) annual bluegrass treatment depending on your turf type.
Cool-Season Bluegrass Prevention: A pre-emergent product that reduces bluegrass seeds from germinating should be applied in late August/early September. Ideally, pre-emergent bluegrass control is laid down at the time of lawn renovation/reseeding. You can apply a product the day of lawn renovation—or you must wait 10 days until the grass seed safely germinates so the product does not interfere with the growth of healthy grass. Following this, we apply two more bluegrass preventive applications 28 to 30 days apart.
Warm-Season Bluegrass Prevention: We believe there are two germination periods now for bluegrass—one in early fall and the other in early winter. During both of these times, our grasses are "taking a break" after a hot summer, and probably in the condition of requiring some repair. To protect warm-season grasses, preventive bluegrass treatment should be laid down in fall before the end of October to prevent weed germination through winter.
The best prevention is a thick, healthy lawn that allows no room for weeds to take root. Proper mowing and a lawn care program that addresses plant health and disease control will go a long way toward stopping bluegrass from developing.
Treating After It Appears
If your Georgia lawn already has annual bluegrass, you can still do something to manage the unappealing weed. And it's wise to treat it, because once bluegrass dies out, you'll end up with bare spots in your turf.
There is a limited selection of bluegrass control products on the market—particularly for cool-season fescue grasses—which is why we prefer preventive treatment.
If you need help with your lawn or removing weeds, contact Houseman Services at 866-964-PEST as soon as possible so we can treat your property?
Houseman Services is the only complete service company in the Athens, GA area. We provide Weed control, fertilization, shrub care, mulch & pine straw, sod, annual plantings, irrigation, and commercial & residential lawn maintenance. We are also state certified and licensed in wood destroying organisms (termite control), household pest control, public health, and turf & ornamental weed control. We are licensed to control and treat mosquitoes, termites, all pest problems, and turf & ornamental weed control. Contact the professionals at Houseman Services and set up a free inspection of your yard. We have been servicing homes and businesses in the Athens, Clarke County area since 1985!