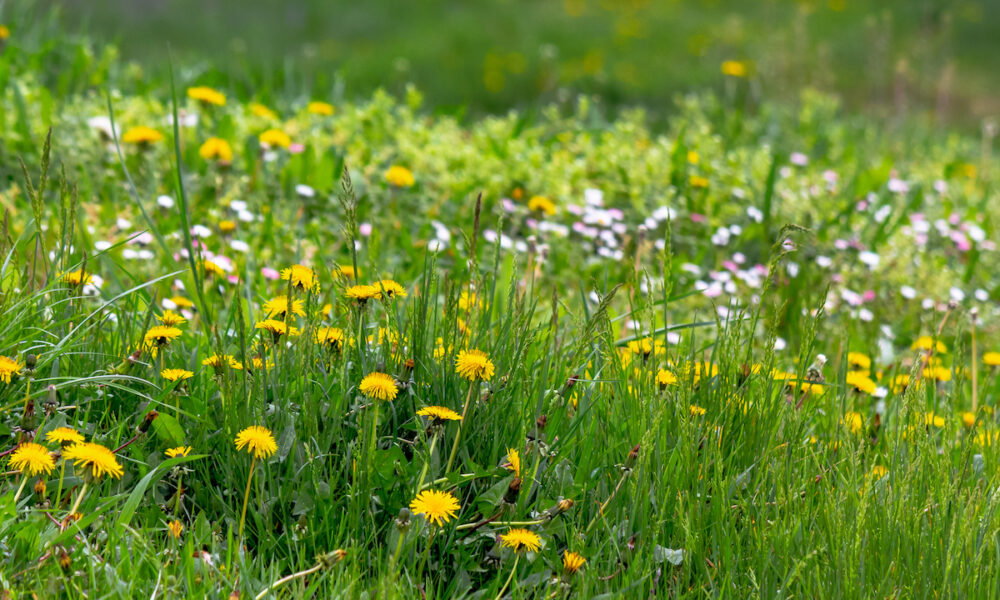 Are you looking for weed control tips? It might not feel like spring yet, but pleasant weather will be here before you know it. Now is the time to start a weed control plan, keeping your lawn healthy and beautiful through the entire year.
Spring is around the corner and if you want to be sure your weeds won't be popping up all over your yard, there are a few weed control tips for Georgia lawns that you need to remember. If you follow these tips, you will have a lovely lawn, fewer weeds and more time to do the things you love.
Take a look at these weed control tips for a jumpstart this spring.
What are Weeds?
When it comes to lawn maintenance, let's start with answering the question what are weeds?
Weeds are generally defined as plants growing where we do not want them. Plants are classified as weeds based upon cultural, environmental, and economic reasons. There are many different weeds, with many different growth habits. Some are annual, some are perennial, some emerge as seedlings, and some sprout from roots. Some are broadleaf plants, and some are grasses. Weeds also have many different habits and forms.
Most weeds that you'll find in Georgia are invasive or native.
Invasive Weeds
Invasive weeds are those that have spread beyond their native ranges and can take over entire areas. They're weeds that you will find in areas such as roadsides or other places.
When you travel you will see some of these weeds. They have an invasive quality and they have the ability to prevent other plants from growing in the area they are in. Some of these weeds have been introduced to our area through the transportation of goods and by tourists. They are not native to our area and they have very little to no natural predators in the area.
Meanwhile, invasive weed communities are those that spread through natural means. These invasive weeds can be found in several areas and are most often found in forested areas. They're very difficult to remove without the proper methods.
Invasive plants can survive in places where other plants might not survive. They can also destroy large areas that are natural in their vegetation.
In other words, invasive weeds certainly are not a great addition for your Georgia lawn.
Native Weeds
What are native weeds? Native weeds mean they originate here in Georgia. These weeds are both aggressive and widespread. They have been here many years, in some cases hundreds of years.
Some native weeds have the ability to withstand drought and have deep roots, so they are more able to maintain ground moisture. The more open canopy allows more light and warmth to penetrate down to those roots, aiding in the survival process.
Are Wildflowers Weeds?
Although we often consider weeds as plants growing in the wrong place, as with most definitions, there is quite a bit of room for interpretation. Many of us think of weeds as plants that compete with crops or lawns for water, light, and nutrients, but there are many plants that we generally consider "wildflowers" that are also considered weeds. Weeds are plants that are not desirable in a particular context.
Sometimes, wildflowers are referred to as weeds. In most cases, they aren't weeds. However, there are a few exceptions. One type of wildflower that homeowners may consider as a weed is Phacelia.
Phacelia is a common wildflower. It is native to many regions, including North America. They have a short stem and its leaves are small and narrow. Phacelia is mostly white, with a hint of purple. It is a perennial that grows quickly in moist conditions. The leaves are crenate-serrate and its flowers are small, but can be seen in great numbers when they bloom. Phacelia is a great source of nectar for many beneficial insects and pollinators.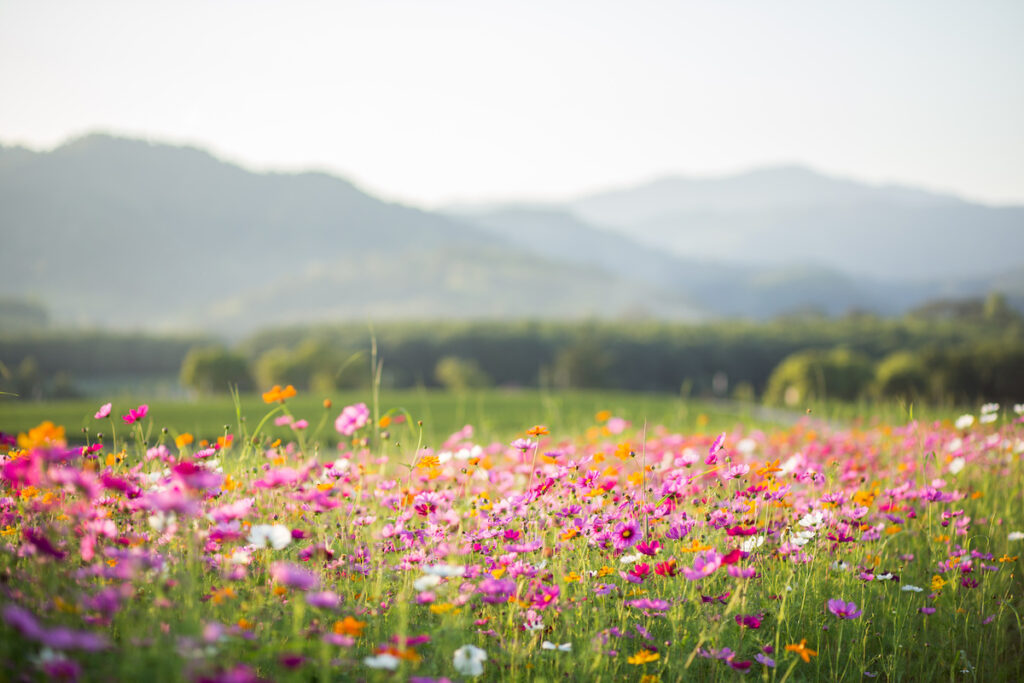 Foxtail Barley
Some types of wild grass are also considered as weeds, such as Foxtail Barley. Foxtail barley is a type of barley with a straight, long, thin husk that can look like the tail of a fox. It was planted in the United States prior to the Civil War and is generally known as ornamental grass.
Now that you have some background information on weeds that you may find in your yard, let's talk about how to control and get rid of them.
How to Control Weeds in Your Yard
Are you looking for weed control tips for your yard? We have some great advice to share. Weeds can be a major problem for homeowners and, if left alone, can grow to cover your entire yard and limit your options for maintaining a beautiful landscape.
Weeds can quickly spread, making them hard to combat, but if you stay on top of it and keep weeds from taking over your yard, you'll be able to keep your yard looking great year-round.
With a little hard work, you can do some basic yard maintenance that will keep your yard looking its best.
Weed Control Tips for Your Yard
What can you do to control weeds? Consider the following:
Keep a Clean and Maintained Yard
If you're serious about getting rid of weeds, one of the best weed control tips is to keep a clean yard. This means you want to eliminate clutter and debris, mow your lawn regularly, and keep your landscape tidy. All of these things provide cover for weeds, and might make it more difficult for weeds to grow.
You should keep the grass trimmed, leaves picked up, and water the grass whenever it needs it. You should also make sure that you have a tree service trim your trees, especially if you have trees that drop leaves onto the yard, or if you have a lot of branches that hang over the yard.
Get rid of grass clippings, leaves, and other debris. This will prevent weeds growing in, and between your grass. The less competition your grass has to deal with, the better.
Mulch
Can mulch prevent weed growth? Mulch reduces the amount of weed growth in a garden. Here's why:
Constant moisture – mulch reduces the amount of evaporation from the soil. Fewer weeds will make it through a drier summer.
Shade – mulch provides shade that is often needed for many weeds. They can't survive in the shade.
Smothering – mulch provides an insulating layer over the soil that prevents weed seeds from germinating.
Mulch is designed to reduce weed growth by acting as a physical barrier, or by acting as a fertilizer inhibitor to reduce the growth of weeds. Organic mulches form a rich, fertile topsoil over a hardpan. The weed's seeds don't have as much access to light and air. Few weeds will grow in the mulch. However, mulch is not a permanent weed killer.
Mow Grass Regularly
Mowing the grass is another way to help prevent weeds from growing. Weeds can be found growing in patches that you do not mow on a regular basis. Mow the grass short and evenly and leave not more than 4 inches of grass. You can either use a lawn mower or a weed whacker.
Can Vinegar Kill Weeds?
If you don't feel comfortable using weed killer, you might think about using vinegar to get the job done. Vinegar is readily available and inexpensive. It can be bought in any grocery store.
So, can vinegar kill weeds? The answer is yes. Vinegar will kill weeds on contact. However, it is less effective than regular weed killers. The reason is that vinegar only kills the green leaves. This can be good if you have just a few weeds in your yard.
If you have a lot of weeds, vinegar won't kill the root.
Different types of vinegar work better on certain weeds. Vinegar is best used on weeds that are growing on your driveway or sidewalk. Organic, white vinegar is best for killing weeds in these areas. This is because the vinegar can also kill the cement in your driveway, so it is recommended that you dilute the vinegar with water.
Herbicides for Killing Weeds
Vinegar is a natural element for killing weeds, but what about other herbicide options? It's not that difficult to find a chemical option for killing weeds. There are some products that will work pretty well, but be warned: Many of these are harsh chemicals that are designed for commercial use and should never be applied around or dumped on your lawn or garden.
Herbicides that are designed for lawns often contain a salt component. The salt kills the plant by preventing the plant from taking up water, which eventually kills the plant. There are many 'natural' herbicides that you can use for killing weeds, including neem oil, vinegar and soap water.
Start Controlling Weeds Now
Get a head start on your spring weed control with Houseman Pest. We offer lawn maintenance services that book up fast, especially in the spring. Get on our books now so you can control weeds and have a yard that you love!