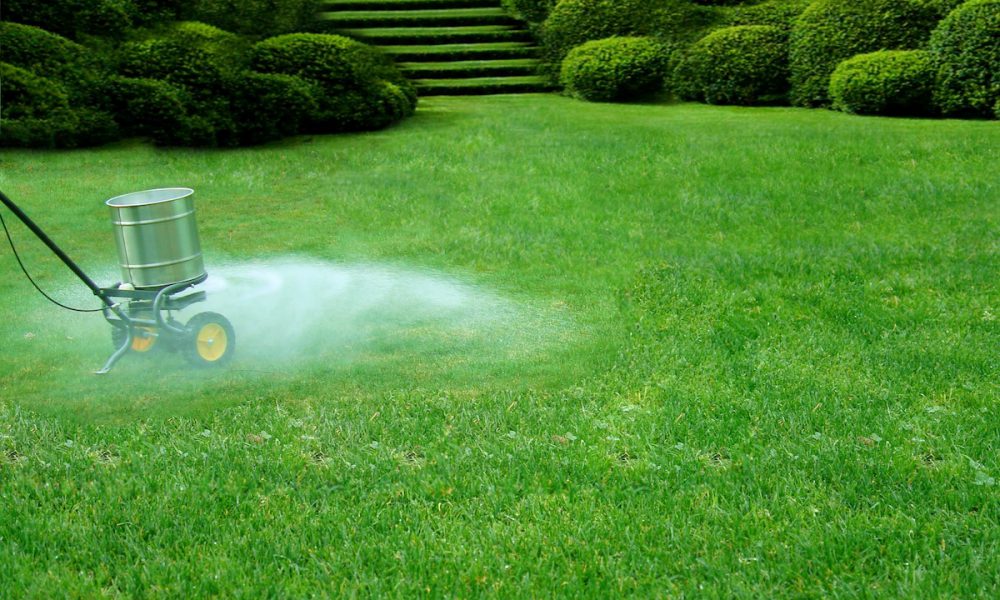 With lawn care, what we do now will produce a beautiful, lush, and green lawn next year. With the cold weather arriving in Georgia, families are pulling out winter clothes, the heat is on in our homes, and our lawns need some specific preparation and care as well.
Winter 2019 officially begins in the Northern Hemisphere on Saturday, December 21, and ends on Thursday, March 19, 2020, Eastern Time. Living in Georgia, you know that the weather typically brings cold temperatures, frost, snow, and possibly an ice storm.
Here are some winter lawn care preparation tips:
Remove Debris
Remove leaves, tree branches, and other organic debris on your lawn. If you leave the debris, leaves, fallen tree branches, etc., it can lead to disease, bacteria, and can suffocate your grass. Let your lawn breathe!
Over Watering
Pay attention and check your sprinkler system since it is easy to overwater during the winter if you keep your automated sprinkler system is on the same schedule all year round. Make sure your sprinkler system is altered for the correct amount of watering needed. The standard watering is one inch of water per week over the winter months.
Traffic on the Lawn
Avoid or reduce allowing heavy traffic on the lawn. Instead of walking on the grass, use sidewalks, or the garage to enter into your home. During the winter, the grass becomes dormant and is weak and brittle. Grass is more susceptible to damage due to frost in the morning.
Weeds
Weeds can still thrive during the cold winter months, so you can still apply weed control to get rid of the weed problem.
Aerate
Aerating is best in the fall or winter time, depending on the type of lawn you have done. Tall Fescue lawn is best to aerate during the winter since it still is rooting during the fall months. Ask your lawn care company for specific instructions with your particular lawn type.
Existing Lawn Care
Depending on the temperatures, type of weather, and the type of lawn you have on your property, your existing lawn care may still need to be continued. Talk with a lawn care company regarding edging, mowing, watering, aerating, weeding, etc. for a specific plan for your lawn to achieve the goal of a lush, green, and beautiful lawn in 2020.
If you have any problems or issues with rodents, contact Houseman Services at 866-964-PEST as soon as possible so we can treat your home or property?
Houseman Services is the only complete service company in the Athens, GA area. We provide Weed control, fertilization, shrub care, mulch & pine straw, sod, annual plantings, irrigation, and commercial & residential lawn maintenance. We are also state-certified and licensed in wood destroying organisms (termite control), household pest control, public health, and turf & ornamental weed control. We are licensed to control and treat mosquitoes, termites, all pest problems, and turf & ornamental weed control. Contact the professionals at Houseman Services and set up a free inspection of your yard. We have been servicing homes and businesses in the Athens, Clarke County area since 1985!