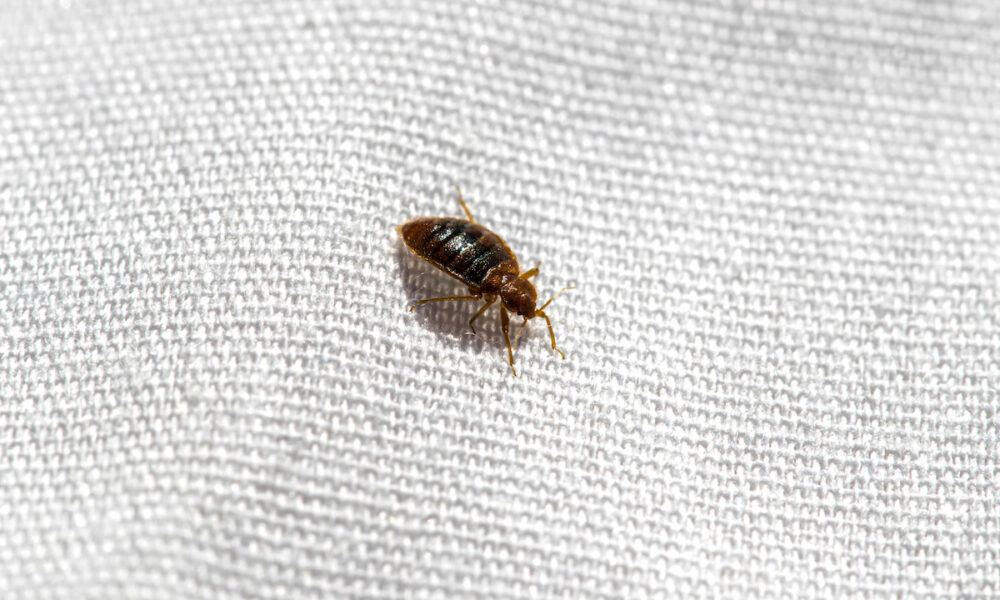 Are you wondering how to get rid of bed bugs? Bed bugs give nearly everyone the creepy crawlies. No one wants to think about small bugs making a home in your mattress, but unfortunately, this is a reality that can feel overwhelming and frustrating. If you discover bed bugs, don't panic. We'll show you how to approach this situation without feeling defeated. Best of all, we can help show you how to get rid of bed bugs for good!
What are Bed Bugs?
Bed bugs are small, reddish brown bugs. They are comparable in size to an apple seed. They are parasitic in nature and they will bite skin if it is exposed while you are sleeping. Luckily, bed bugs are not known to spread any type of dangerous disease. However, they come with their own slew of public and economic issues.
Where do Bed Bugs Hide?
As their name implies, bedbugs are typically found in mattresses beds, headboard, bed frames, and any other items that may be found around a bed. They like to hide inside of cracks and crevices, and out of sight from you.
Other than spotting bed bugs on your mattress. There are other subtle signs that you have a potential bed bug infestation in your hands. These signs include:
You have bloodstains on sheets and pillowcases
You discover Rusty or dark spots of bed bug exterminators. This can be found on sheets, mattresses, walls, and that close
You detect bed bug fecal spots. You may also find eggshells, or shed skins where the bed bugs are hiding
Another telltale of bedbugs is that you detect a musty, offensive odor. This odor comes from the scent glands of the bed bugs.
It's important to note that if you are always waking up itching in areas that weren't a problem when you went to sleep, this can be a sign of bed bugs as well. Unfortunately, bed bugs are quite ingenious when it comes to hiding from detection. What's worse is that they can go months between meals and still survive. This means that starving them out can take quite a long time to accomplish.
What to do if You Suspect a Bed Bug Infestation
No one wants to think about a bed bug infestation in their home. However, if you suspect that you have a bed bug infestation, this is not something that you want to ignore.
If you do not address the bed bug infestation problem, it will only continue to get worse. The number of bed bugs will continuously increase, and you will experience consistent biting, itching, and more.
While removing bed bugs can be difficult, the good news is that it is possible to get rid of these pests.
So, what do you do if you suspect that you have a bed bug infestation?
Find the Source of the Infestation
The first step to take is identifying the area of bed bug infestation. It is incredibly important to find out where the bed bugs are living in hiding. If you cannot find the source of the infestation, it can be incredibly difficult to get rid of the bed bugs.
smaller infestations are harder to detect, so it's best to take action as soon as you notice just one bed bug. The problem is that bed bugs can reproduce quite rapidly and they can be very Hardy in terms of survival.
To find the source of the infestation, you will have to search for the bed bugs yourself. You can also hire a professional pest control company in Georgia to do the bed bug infestation search for you.
There are several reasons why untrained people can have a hard time finding bed bug infestations. They have very small and narrow bodies. This enables them to squeeze into the smallest spots and crevices, and those places that you won't think to look. They can hide out in the field of your curtains, inside of your couch, and many other places.
Other places that bed bugs like to hide include:
In close proximity to the tags of the mattress and the box springs
Cracks inside of the headboard and bed frame
In your baseboards
Inside furniture joints are between couch cushions
Underneath loose wallpaper, paintings, posters on the walls
Inside electrical outlets and seams were the wallpaper in the ceiling meet
You want to take a flashlight and magnifying glass to carefully inspect all these areas.
What to do if You Find a Live Bed Bug or Eggs
If you locate a bedbug, this is a good thing as you are looking in the right place to find them in the first place. If you find one, the best thing to do is place it inside a sealed jar with 1 teaspoon of rubbing alcohol.
Keep in mind that putting bed bugs directly in alcohol is an effective way to kill them, it will not necessarily get rid of your infestation. This is because the rubbing alcohol must be applied to the bed bugs as well as their live eggs. Since bed bugs and their eggs can be so difficult to find, you can't count on using rubbing alcohol to totally eliminate a bed bug infestation.
Please note that rubbing alcohol, while effective for killing bed bugs, is highly flammable. It is not a good idea to spray it around your home, as this can pose a serious fire hazard.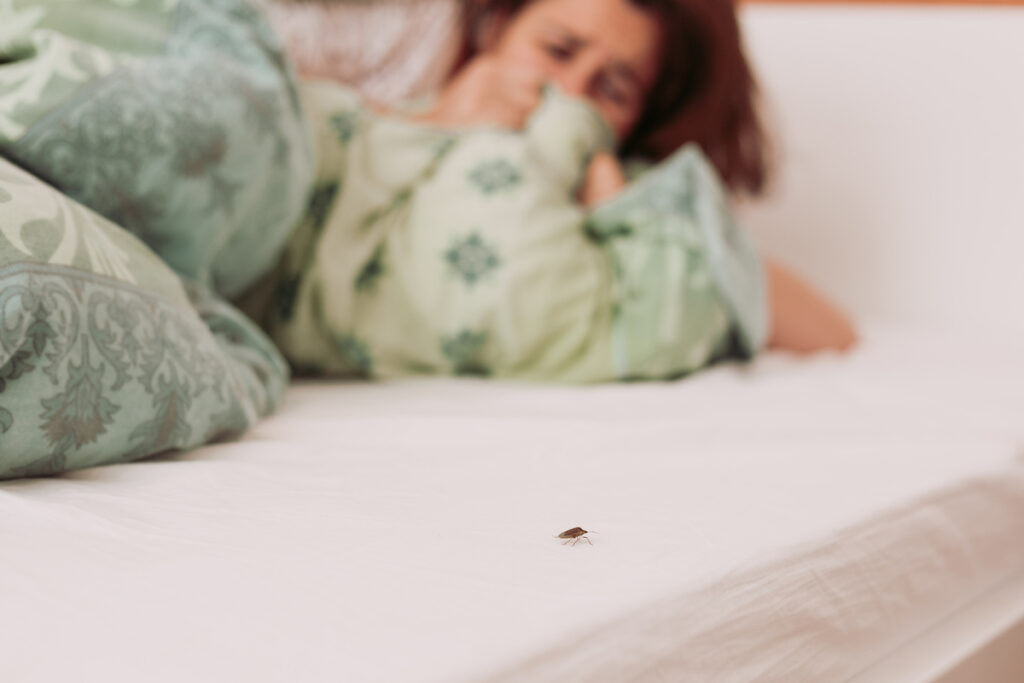 What Kills Bed Bugs Instantly?
Understandably, you probably want to get rid of bed bugs as soon as possible. But what is the fastest way to kill bed bugs?
Heat treatment is one of the fastest ways to get rid of bed bugs. However, this isn't as simple as turning up your thermostat and calling it a day. You'll need to heat the area around 135 F and 145 F.
It's best to trust an experienced pest professional to handle this approach. Heat and steam can kill bugs instantly, but you really need to know what you are doing before trying to eliminate bed bugs with heat.
Make Use of Your Vacuum
Your vacuum can prove useful as a serious weapon for getting rid of bed bugs. It also helps you to contain the infestation. The idea is to try to trap as many bed bugs as possible, and one of the best ways to do so is with your vacuum.
You can use the vacuum hose to access areas such as the bed, dresser, and electronics. Use the vacuum as normal on your carpets, making sure that you sweep the carpet from wall to wall.
Once you have all of the contents inside of the bagger canister, you will want to put it inside a plastic bag and throw it away outside. You will then want to make sure that you clean out the vacuum afterward.
Meanwhile, be sure that you seal linens and effective clothing inside a plastic bag until they are able to be washed. When you do manage to wash bedding or clothing, you will want to put it in the washer at the highest possible temperature setting. If you cannot wash the item, put it in a dryer for 30 minutes at the highest heat setting.
Lastly, if there are items that are in bad shape or furniture that is not washable, throw them away. Do not donate it as this can pass along the bed bug infestation to someone else.
A Word Of Caution
Before forewarned that bedbugs will not go away on their own. This is because the only thing they really need to survive is food. To make matters worse, they need very tiny amounts of food to survive and can go incredibly long periods of time without eating anything at all.
Not only do they need little to no food to survive, they also reproduce at a rapid rate. Before you know it, you can be dealing with a bedbug infestation that is way more than you bargained for. Unfortunately, it is very easy for you to get in over your head and experience lackluster results with a DIY approach.
Our last word of caution is realizing the length of time it can take to get rid of bed bugs. Especially if you're approaching this task on your own, it may take weeks to months until all bed bugs are completely gone. No one wants to deal with bed bugs biting you for months at a time, so the best approach is contacting a professional bed bug exterminator.
Get rid of bedbugs for good
How do you kill bedbugs? The best and most effective way to get rid of bedbugs is by working with Houseman Pest. We are fully equipped to handle bed bug problems that are plaguing you and your family. Please contact us immediately if you are dealing with a bed bug problem!