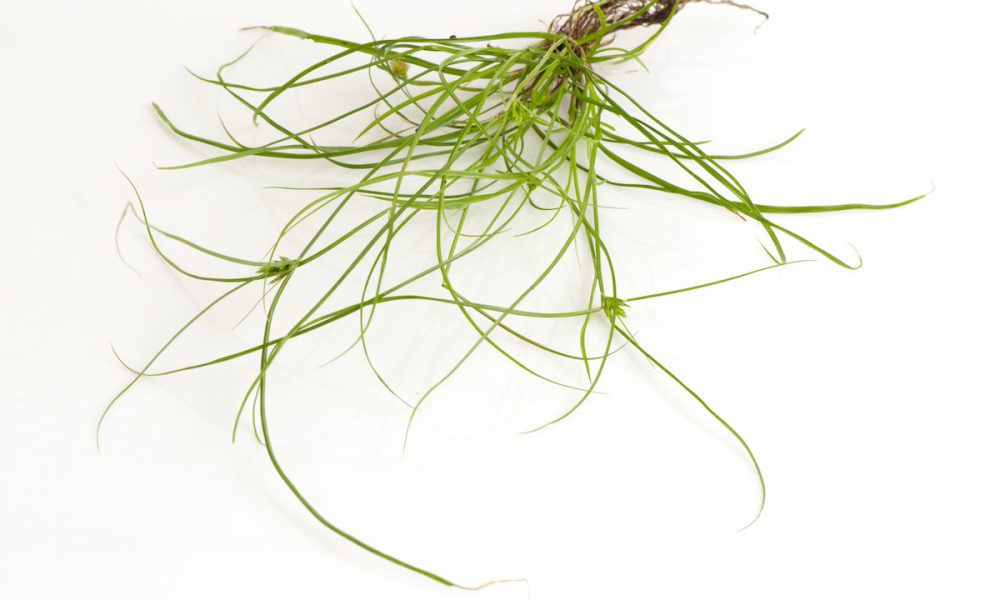 At Houseman Services, we know all about lawn care. Nothing gets in the way of a beautiful lawn more than weeds coughing out the grass. In Georgia, there are hundreds of different species of weeds. This series is dedicated to educating you about the most common weed types in Georgia.
Each week, we will cover these different weeds:
Nutsedge
Nutsedge is also known as nut grass. It is a weed commonly found in lawns during the summer. Nutsedge weeds stand taller than the grass in your lawn and are extremely hard to get rid of due to their immersive root systems. Nutsedge is a perennial sedge, meaning it is a grasslike plant that will live for at least two years and will come back year after year. It is easily identifiable from grass because it is taller than grass. Nutsedge weeds grow faster than grass, even after being mowed.
Nutsedge weeds, like all sedges (grasslike plants), have a triangular stem that can be felt in your hands. The stem of the sedge feels like it has three sides or 3 points, much like a triangle. It looks like long grass blades. There are typically three leaves and flowers at the end of a nutsedge stem.
Yellow and Purple Nutsedge
The flowers can be different colors but are most commonly yellow or purple (dark red). Yellow nutsedge grows in the middle of the summer. In the late summer, purple nutsedge with its deep red or purple flowers grows.
The yellow species of nutsedge has light brown seeds and flowers. The purple species of nutsedge have reddish tinge flowers, and the seeds are dark brown or black.
Yellow nutsedge can be extremely difficult to eradicate. The leaves are broad and pointy. The nutsedge seeds can blend in with your out of season Bermuda, and the combined thatch may be built up.
Root System
Nutsedge is typically identified by its root system. The roots of Nutsedge are called rhizomes, which can reach 8-14 inches below ground. Rhizomes will grow horizontally under the soil and emerge out of the soil to form a new sedge plant. This means multiple sedges may be connected by one series of rhizomes.
The roots will also have small, starchy tuber structures (known as "nutlets") attached. A telltale sign of nutsedge is viewing nutlets in the roots of the plant.
Nutsedges are perennial weeds that superficially resemble grasses, but they are thicker and stiffer and V-shaped. Their leaves are arranged in sets of three from their base instead of sets of two as you would find in grass leaves. This weed can significantly reduce the harvest yields of vegetable crops.
If you have nutsedge, it's often an indication that your soil drainage is poor or waterlogged. However, once nutsedge is established, it's tough to control. The best approach is to prevent the establishment of the weed in the first place.
Remove small plants before they develop tubers. Tubers are vital to nutsedge survival. By limiting the production of tubers, you'll eventually control the nutsedge itself. Most herbicides aren't effective against tubers.
Also, eliminate the wet conditions that favor nutsedge growth. Use mulch in landscape beds. It is recommended to use landscape fabric as a mulch because the sharp leaves of nutsedge can pierce other mulches.
Contact Houseman Services at 866-964-PEST as soon as possible so we can treat your property?
Houseman Services is the only complete service company in the Athens, GA area. We provide Weed control, fertilization, shrub care, mulch & pine straw, sod, annual plantings, irrigation, and commercial & residential lawn maintenance. We are also state certified and licensed in wood destroying organisms (termite control), household pest control, public health, and turf & ornamental weed control. We are licensed to control and treat mosquitoes, termites, all pest problems, and turf & ornamental weed control. Contact the professionals at Houseman Services and set up a free inspection of your yard. We have been servicing homes and businesses in the Athens, Clarke County area since 1985!