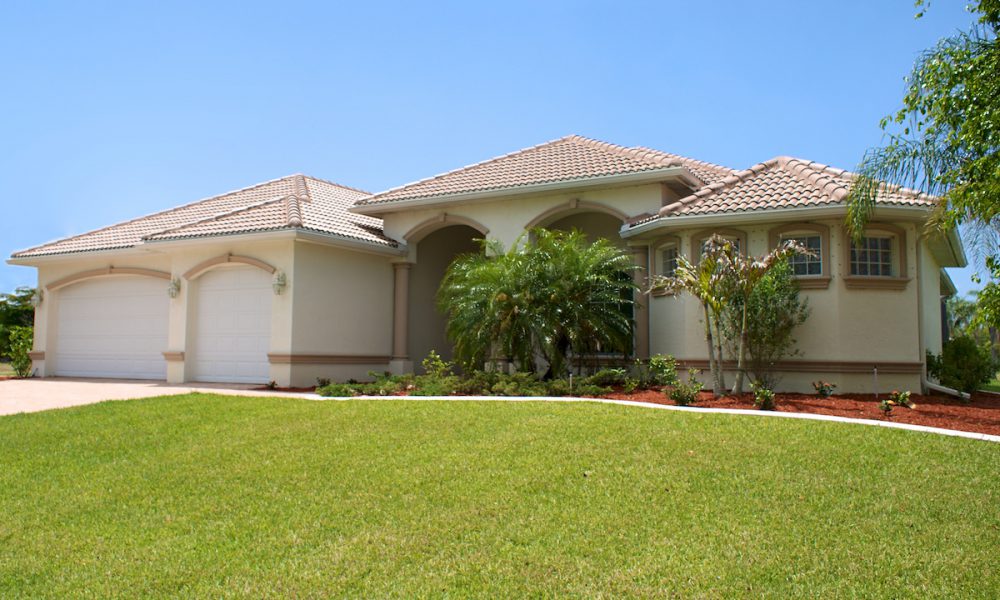 Nothing compliments a house like a beautiful lawn! Did you know there are multiple types of grass seed you can grow on your lawn in Georgia? Well, there are and they each can bring something different to your lawn. Different grass turfs thrive in different environments. It all starts with the grass seeds. Grass seeds are seeds of turf that individuals use for their yards. There is a particular kind of grass seeds that are best for specific areas. The best grass seeds for Georgia to plant is during the late spring through summer. Grass seeds will assist enhance the yard's health and appearance throughout the year.
Let take a look at the best grass seeds for Georgia.
Different Kind of Georgia Grass Seeds
Multiple varieties of grass can grow and thrive in Georgia. Each of the types of turf offers your lawn a different texture, appeal, and maintenance requirement. Working with an expert landscaping company can help give you more information about what is the best option for your lawn. Understanding how each of these effects the layout of your lawn can be important for strategically designing your lawn. Some seeds are better for larger lawns, some are softer, and some are more complimentary to gardens and trees. Most importantly, depending on the surrounding environment, some grasses can be crucial in controlling pests and weeds from infesting your lawn.
Hancock's Centipede Grass
The Hancock's Centipede grass is an easy yard to take care of. It is low-maintenance, doesn't grow high, medium leaf texture, and soft green color. The yard is adaptive in poor soils that can take sun or shade. It does not require heavy fertilization.
Hancock's grass was originally called the lazy guy's turf or the pauper's turf. The seed is popular in the Southeastern states. The layered seed will keep wetness, and it will not get taken in by the wildlife. The seed can come uncoated however it risks of being consumed. This grass needs no mowing. Each bag can cover about 2000 square feet. With the overseeding and the mix can cover any lawn. The blended bag has a variety of grass seeds. Each seed is a slow-growing, finely narrowed blade of the lawn. The grass-grown can come in shades of medium green to dark green.
Ryegrass
The ryegrass seeds that mixed within are typically utilized by expert's yards. This turf seed is quick growing. This is the kind of turf that is grown for brief-term repair. This is not a turf that was not implied to be lasting. The nice addition of this seed though is that it can be utilized every year.
Eco-Lawn Yard Grass
In the 1990s, Wildflower Farm produced the Eco-Lawn Yard Seed. The seed is a mix of hand-chosen and certified fescue grass seeds. These seeds come together as slow-growing and quickly adaptive to dry spell heavy soils. It makes the grass requirements of being mow, watered, fertilized less frequently. These advantages are because of how deep the grassroots going. The grass will grow in a deep grassy green shade. The Eco-Lawn will cover up to 1000 square feet. Additionally, this grass is also marketed as drought-resistant grass.
Dibbs Farms Hybrid Zoysia Grass
Dibbs Farms Hybrid Zoysia lawn came from three other plants that grow yellow and white flowers. The business based the selections off on leaf texture, color, illness resistance, tolerance to drought soils, and keeping color during seasonal shifts. When planting the seed the dirt needs to cover the seeds gently. Yard owners require to plant their Zoysia's in the late spring to early summertime for every single pound equaling to a 1000 square feet. Zoysias being first planted needs light watering three to every four days. This lawn requires medium upkeep.
Dibb's grass grows very thick which helps stop weeds from growing. This turf seed is a weed-free. The grass seeds will spread out and mature to seven to ten days. Owners would inspect the ground temperature to ensure grass development. Perfect planting requirements are the ground being 60 degrees or above.
Talk to an Expert
While these are only a few of the many grass seeds that would thrive in Georgia, there are still more options. At Houseman Services, is here to help you find what would work best for the aesthetic and environment of your lawn. Our experts can help you decide what seed would be best and what maintenance it would require. Houseman Services can help you with the upkeep and maintenance of your grass, keeping your lawn looking beautiful!