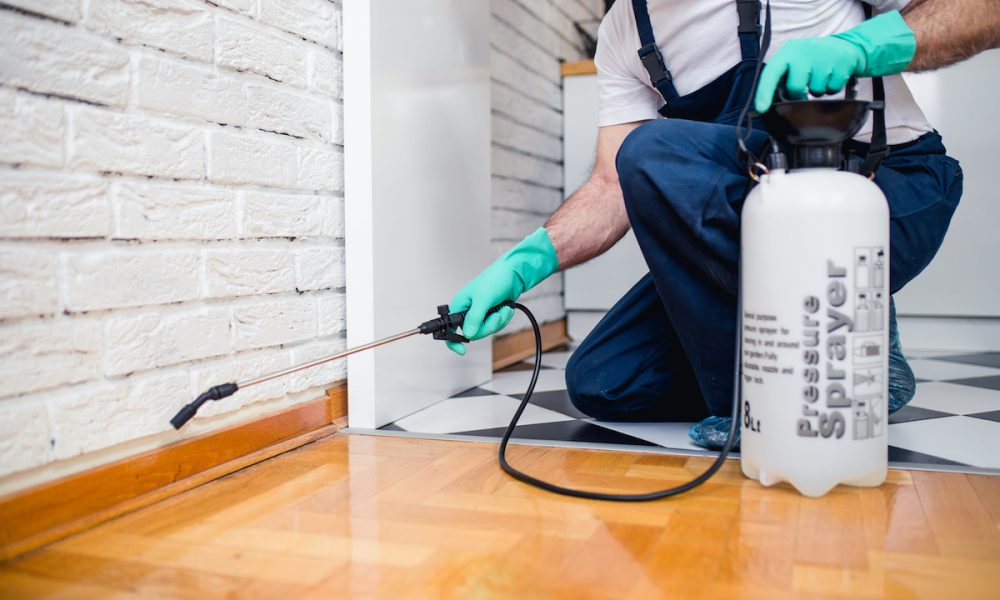 Do you find yourself consistently googling the phrase "pest control near me"? Do you feel like you are often looking up different pests or DIY solutions? Taking advantage of good pest control is important when facing an infestation. Whether it is inside or outside of your home, at Houseman Services, we suggest recurring pest control services. This will help you make sure that not only are your infestations are eliminated but also prevented in the future. What makes more sense to you as a homeowner? Paying for small, regular touch-ups or waiting for an infestation that can be very expensive and dangerous? In Georgia, this should be a no-brainer. There are more benefits than just cost to regularly scheduled pest control maintenance, they include:
Continuos Effective Treatments
Some pests can be quite difficult to control. For example, ants, roaches, mosquitos, fruit flies, termites, etc. Most of these pests require a treatment that is more extensive than a one-time treatment. Even if you feel the infestation was seemingly eliminated, some pests lay eggs before they are eliminated. Continual treatment will not only control these pests but also prevent future infestations.
Additionally, infestations can be present and it is undetectable to the homeowners. Meanwhile, these pests are causing serious damage to the property that will subsequently cost a lot of money to be repaired.
Lower Costs
Although this was mentioned briefly earlier, it is important to highlight how important it is. A large pest infestation costs more than just the infestation itself. It can mean property damage, health risks, and the cost of eliminating the infestation. Houseman Services understands all of the aspects that make pest control important and make sure you, your family, and your home are properly protected.
Still Not Convinced?
Here are some more reasons why regular pest control is important for your health, safety, finances, and overall well-being:
Some pests take a while to eradicate
Not all pests that invade your home will be gotten rid of in just one visit from pest control. In fact, the number of treatments you need will be determined by the pest you are trying to control. For example, the life cycles of fleas and roaches mean that multiple visits are necessary to destroy all of the eggs and prevent a recurrence of the problem. Spiders, especially, need time and patience to be completely eradicated.
Prevention
Georgia's temperate climate means that we can have pest problems year-round. Nothing helps prevent pest outbreaks like recurring maintenance that aims to control each season's target insects. Remember, just because you cannot see any sign of unwanted intruders that doesn't mean they aren't there.
Lowered costs
Recurring pest services may seem like a lot of money for a problem you may not even be experiencing. However, over time, recurring maintenance has been shown to reduce your pest control costs. In general, buying a package of recurring services will come with a discount. Emergency calls to your pest controller because of a sudden insect problem can cost much more because of premiums attached to the service.
Peace of mind
Nothing will help your overall peace of mind more than knowing that your house is free of unwanted critters. This extra layer of security frees you up to enjoy your life and not worry about the potential damage caused by annoying guests.
Call in the Experts
At Houseman Services, we are dedicated to making sure you, your family, and your home are protected. We use safe and effective methods to prevent and reduce pests. We can identify pests of any kind and provide solutions to whatever problem you may be facing. Give us a call or contact us at Houseman Services to get started today!