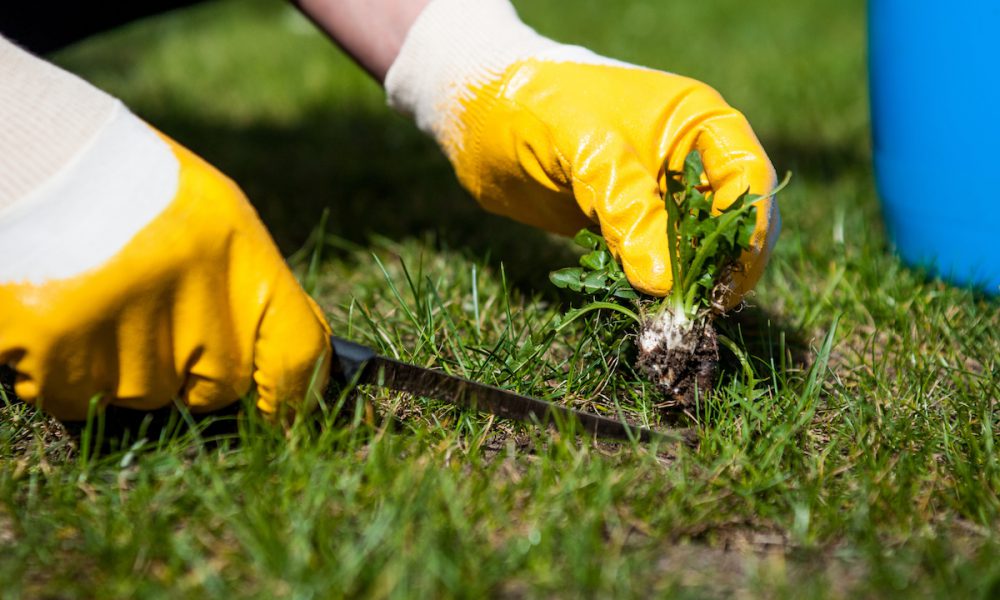 How do I get the perfect thick green manicured lawn in Georgia with extreme weather conditions of hot temperatures in the summer and cool winters? Here are the main considerations that need to be addressed and accessed on a regular basis so you can relax and enjoy your lawn all year round.
Lawn Analysis
First, let a lawn care professional prepare a lawn analysis for you to get the perfect lawn all year round.
Soil Testing
The best way to tell if you need to raise soil pH and to determine how much lime your lawn needs is to do a soil test. You can purchase a soil test kit, which may tell you there is a need for liming, but it's difficult to accurately determine how much product you need. Different soil types and conditions require different amounts of lime to raise the pH a certain level. To get quick results, ask your local lawn care company.
Weeding
You'll need to figure out a weed control schedule that works for your particular lawn. Hit the easy button by consulting with a local lawn care company to find out a plan that is perfect for you and your area.
Mowing
It is important that you make sure you cut your lawn to the correct height. Avoid mowing lawns too short as it puts extra pressure on the grass, inhibiting healthy growth. It is advisable to allow the grass to grow taller before mowing and raise the mower to the highest possible notch. In most cases, it is best to only shave the top third part of the grass. Allowing the grass to grow tall also promotes better root development. Refer to the recommended mowing height for grasses in Georgia.
Watering
Water the lawn weekly, but ensure the water runs deep without causing runoff. Shallow, frequent watering tends to inhibit extension of the roots deeper into the soil. Deep watering is key to preventing the destruction of the lawn by chinch bugs, as they are common in dried, stressed-out lawns. When watering the lawn, take into consideration the type of soil.
Core Aerating
To improve oxygen circulation, aerating the lawn is a must. Most people use basic tools to aerate the lawn or walk on the grass using spiked sports shoes. By aerating the lawn, you supply necessary nutrients to the root system. Due to the extremely compacted nature of Georgia soils, it is recommended to aerate annually.

Seeding
You'll need to identify the type of lawn and various varieties of grass you currently have and then determine what seeds to plant during what time of the year to insure your beautiful lawn.
Insect Control
Insects can be annoying to humans and animals but they can also destroy a law so it is extremely important to get control of insects such as aphids, mites, and caterpillars as well as diseases such as blight, scab, and leaf spot are treated.
Fertilizing
Once you get your lawn analysis, steps can be taken to optimize your lawn with the correct fertilizer to control weeds, insects and disease. It all depends on what is going on in your yard as to which fertilizers (if any) need to be used.
Houseman Services is the only complete service company in the Athens, GA area. We provide Weed control, fertilization, shrub care, mulch & pine straw, sod, annual plantings, irrigation, and commercial & residential lawn maintenance. We are also state certified and licensed in wood destroying organisms (termite control), household pest control, public heath, and turf & ornamental weed control. We are licensed to control and treat mosquitoes, termites, all pest problems and turf & ornamental weed control. Contact the professionals at Houseman Services and set up a free inspection of your yard. We have been servicing homes and businesses in the Athens, Clarke County area since 1985!