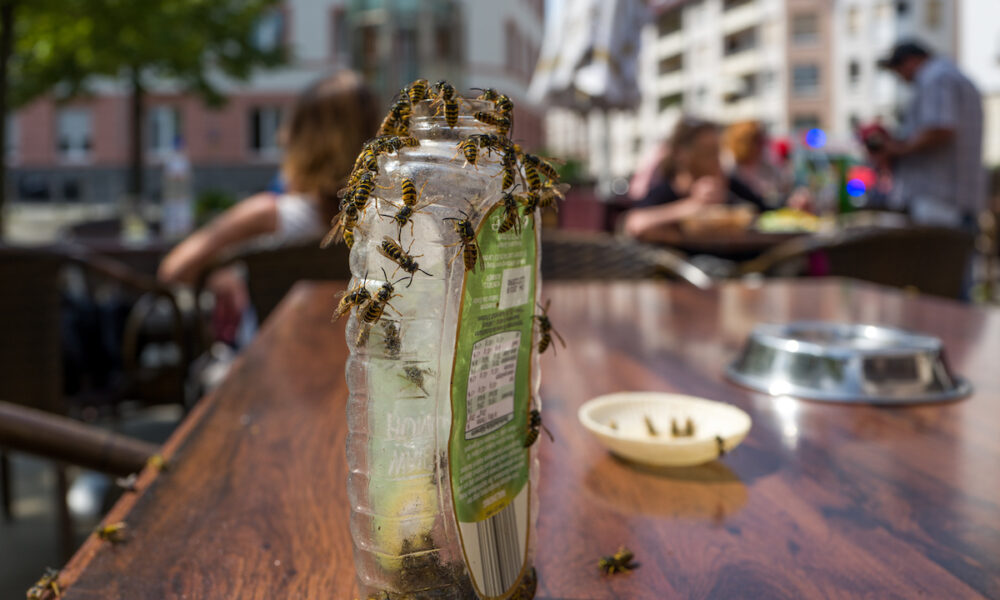 Controlling pests in commercial settings can be a serious headache with devastating consequences. If you're the owner of a restaurant, hotel or any other location where your customers are dining or sleeping, you need to ensure that there are no pest problems. For many business owners, the thought of dealing with an infestation is enough to make their skin crawl or even think about changing careers. The good news is that we have techniques and processes for commercial pest prevention, keeping your staff and customers safe.
Let's talk about commercial pest prevention, including education as well as pesticide application.
What Pests are Lurking in Your Business?
From hotels to restaurants and retirement home, pests might be lurking right under your nose—or even in the open. Businesses experience all kinds of pest problems, which is why commercial pest prevention is so important.
What kind of pests might you find in your business? You'll typically locate the following:
Cockroaches: Both German and American cockroaches are a threat to commercial establishments, especially where food is involved. They are similar in appearance and habits, both being light brown in color and approximately 1 to 1 1/2 inches long. Both are winged, with American cockroaches having a yellowish-brown margin to their pronotum (dorsal shield-like section behind the head that covers the neck and thorax). The German cockroach is somewhat larger than its American counterpart. Both prefer filth and are scavengers, while both are often attracted to drains and plumbing fixtures.
Wasps: Finding wasps nesting around your commercial establishment will easily drive customers away. Paper wasps and yellow jackets are quite common, but also problematic. This can be a serious problem, especially if they sting allergic customers or staff.
Ant control: The ants go marching one by one, right into your commercial kitchen. Ant control is critical to kitchen cleanliness.
Bed bug extermination for hotels: Do you run a hotel that is infested with bed bugs? We can help get your building back under control by performing a thorough and complete bed bug inspection and treat your entire building if necessary.
Now that you know some of the common pests that you may encounter in commercial settings, let's talk about ways that you prevent pests in the first place.
Proper Waste Management for Pest Control
Improper waste management is what keeps breeding pests in your commercial establishment. Always be vigilant on how you handle your garbage and make sure you don't leave trash lying around, no matter how innocent it may seem.
What are the best practices for waste management in commercial settings?
In order to make sure your business is in compliance with applicable laws, it is important to understand how the law defines 'waste'.
Waste is considered any solid waste that is not considered a recyclable material or unused product. If a waste generation is clearly defined as an unused product, it is the responsibility of the establishment to ensure that the product is reused or recycled in an environmentally sound manner.
The best practices for commercial waste management are similar to residential waste management, with a few key differences:
In commercial settings, the amount of waste generated is usually much greater than in residential settings. This means that storage and transportation of waste require greater care and attention. Otherwise, you may find yourself facing a pest infestation.
The proper disposal of waste is an essential part of every business, especially if you want to minimize the negative impact on your business and the environment.
Try to generate as little waste as possible, which helps the environment as well as keeps pest problems at bay. Reducing waste means anything from food to packaging.
Consider reusing materials that you otherwise would disregard, as long as it adheres with local guidelines for your industry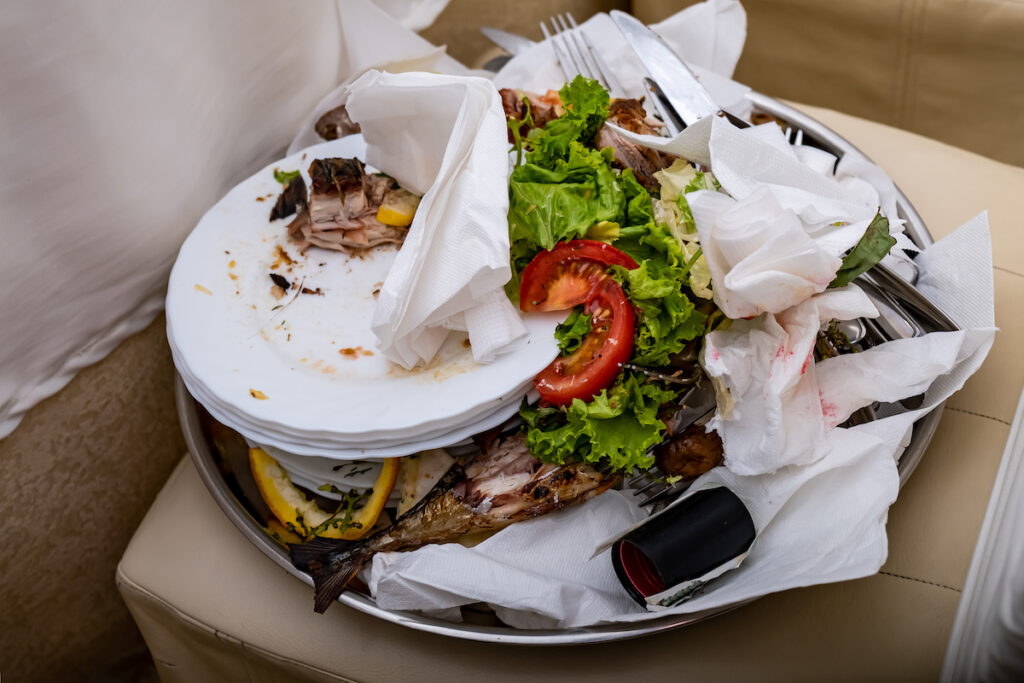 Commercial Cleaning is Top Priority
A clean commercial building is essential to eliminating and preventing pests. This applies to industries of all types. If a commercial building is left in an unclean condition, it will become an inviting environment for pests. For example, cockroaches and rats thrive in environments that are dirty. If you're a property owner, you know that pests are a nuisance. They can cause structural damage as well. A property that is left unclean will attract pests. This can cause structural damage, as well as customer dissatisfaction.
If you need tips on how to properly clean your commercial establishment, consider the following:
Clean your kitchen area every day and throw away all food waste in a tightly covered garbage can. These are several cleaning tips for commercial establishments, helping your restaurant
Vacuuming – Sweep or vacuum all the carpets in your facility as well as any bare flooring. For carpeted floors, use a low-level vacuum suitable for the carpet's pile height. For hard flooring, use a slightly dampened mop
Sweeping – Sweep floors using a broom that has long bristles. This will prevent you from scratching the floor when sweeping while getting rid of food crumbs on the floor that attract bugs and mice
Clean your commercial establishment consistently. It is common for some people to think that cleaning up a commercial establishment occasionally is sufficient. Unfortunately, this thinking is very wrong. You can't just clean once in a while and expect to keep pests away. The truth is that you have to clean your commercial establishment consistently. This is one of the most effective approaches to commercial pest prevention.
Don't forget that you'll want to keep the outside of your commercial building clean as well. This means upkeeping the landscaping, mowing the grass, and ensuring that garbage is collected on schedule. Pests won't think twice about inhibiting the outside of your building, waiting for the moment to strike where they can get inside.
Structural Repairs and Maintenance
You might be surprised to learn that mice can squeeze through unfathomably small cracks. Meanwhile, pests including cockroaches and ants can gain entrance through unlikely places. Even small holes in window screens can allow pests inside.
This is why structural repairs and maintenance to your commercial building is also another top priority. Not to mention, regular maintenance and small repairs can save you a lot of money over time.
Fortunately, there are a few ways to keep pests out with repairs and maintenance. For example, seal all cracks, crevices and other points of entry. You'll also want to fix any leaks or plumbing problems around the building, as these serve as a source of water for pests.
Commercial Pest Control Techniques
Not only are commercial pest control techniques important for keeping businesses pest free, but they're also crucial for keeping customers coming in. To keep pests out, it's vital to have a solid understanding of their habits, what attracts them and what doesn't, as well as how to keep them away from your business.
Some of the common pest control techniques to use in commercial establishments include:
Physical exclusion: The area must be sealed as much as possible to eliminate pests' entry
Sanitation: Sanitizing your commercial building will help keep pests out of the building and even prevent issues such as food poisoning. It's important to understand that you can't always tell if your kitchen is clean just by looking at it. Here's a list of the most common things you will need to sanitize in your commercial kitchen: kitchen surfaces and equipment, walls and floors, food contact surfaces and utensils
Chemical control: Pest control companies that have knowledge about the pests' behavior, habitat and the feeding patterns should apply chemical control strategies
A Word Before You Apply Pesticides
Pesticides in commercial settings are best suited for professionals. For example, we use environmentally safe and quality control methods to rid of pests without causing any health issues.
If you are facing a pest infestation, don't hesitate to call a professional. We are committed to solving our clients' commercial pest problems and providing quality results.
We offer the following pest commercial pest prevention and control services:
Pest control for ants
Spiders
Mosquitoes
Cockroaches
Wasps
And more
Get Commercial Pest Control Now
Pest control is a widespread issue in the commercial world. Although consumer pests such as termites, ants and cockroaches cause business owners a lot of money in repairs, commercial pests can also pose a serious threat to business profits and productivity.
Your internal staff can be trained to perform routine inspections that help prevent pest infestations. If you prefer more advanced protection, you may want to consider pest control services. Please contact us for more information.