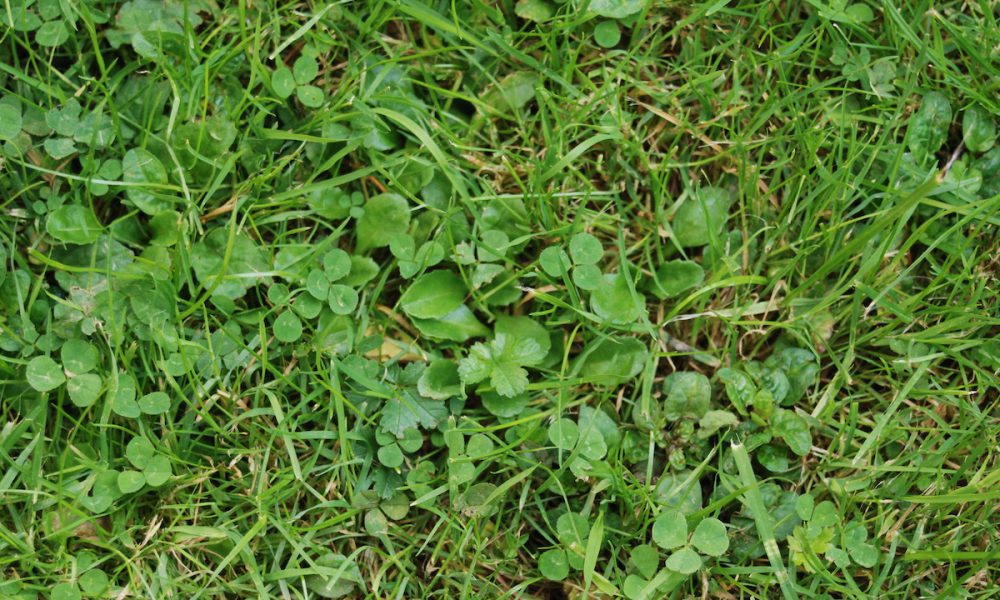 At Houseman Services, we know all about lawn care. Nothing gets in the way of a beautiful lawn more than weeds coughing out the grass. In Georgia, there are hundreds of different species of weeds. This series is dedicated to educating you about the most common weed types in Georgia.
Each week, we will cover these different weeds:
Clover Weeds
Do you remember as a child finding a four-leaf clover? It was a sign of luck. Now, as an adult, finding clovers in your yard is definitely not lucky. It means you have some work to do.
Clover weeds take over your yard in patches and take over where grass used to thrive. When you are weeding and pulling up or cutting clover weeds, do not let them mix with either your compost or your grass clippings. The reason is that they spread, germinate, and grow after it's been cut.
White clover is a creeping perennial broadleaf plant. It grows relatively low to the ground, and you could even characterize it as creeping across the ground.
Nitrogen
Typically you find clover weeds in nitrogen-poor soil. Lawn grasses do need nitrogen from the soil, so clover is a red flag letting you know your lawn grass is starving. In your yard, low nitrogen levels might be caused by poor soil. If this is the case, prepare a soil test to determine your levels of nitrogen and other nutrients.
Clover is a legume plant such as beans and lucerne or alfalfa, that draws nitrogen from the air and stores it in its roots. As the roots die back, the nitrogen is replenished into the soil. Where there is sufficient nitrogen in your soil to keep your lawn healthy, the clover struggles to survive. Lawns love nitrogen, while clover weeds hate it. So, increasing the fertilizer on your lawn is a must if you want to send a clear message of clearing your lawn.
Be aware, though that the presence of the clover in the first place indicates that your soil is lacking in nitrogen. If you remove the clover, you should add nitrogen in the form of compost or granular fertilizer. If entire patches of lawn are bare once the clover is removed, you should reseed these areas with turf grass. One way to prevent clover from returning is to keep these spots healthy and well-fed.
Mowing
Mowing the clover back will help keep it under control to some degree, but won't prevent it from coming back. Clover will keep growing if you mow it nice and short, but your grass doesn't love it.
Contact Houseman Services at 866-964-PEST as soon as possible so we can treat your property?
Houseman Services is the only complete service company in the Athens, GA area. We provide Weed control, fertilization, shrub care, mulch & pine straw, sod, annual plantings, irrigation, and commercial & residential lawn maintenance. We are also state certified and licensed in wood destroying organisms (termite control), household pest control, public health, and turf & ornamental weed control. We are licensed to control and treat mosquitoes, termites, all pest problems, and turf & ornamental weed control. Contact the professionals at Houseman Services and set up a free inspection of your yard. We have been servicing homes and businesses in the Athens, Clarke County area since 1985!