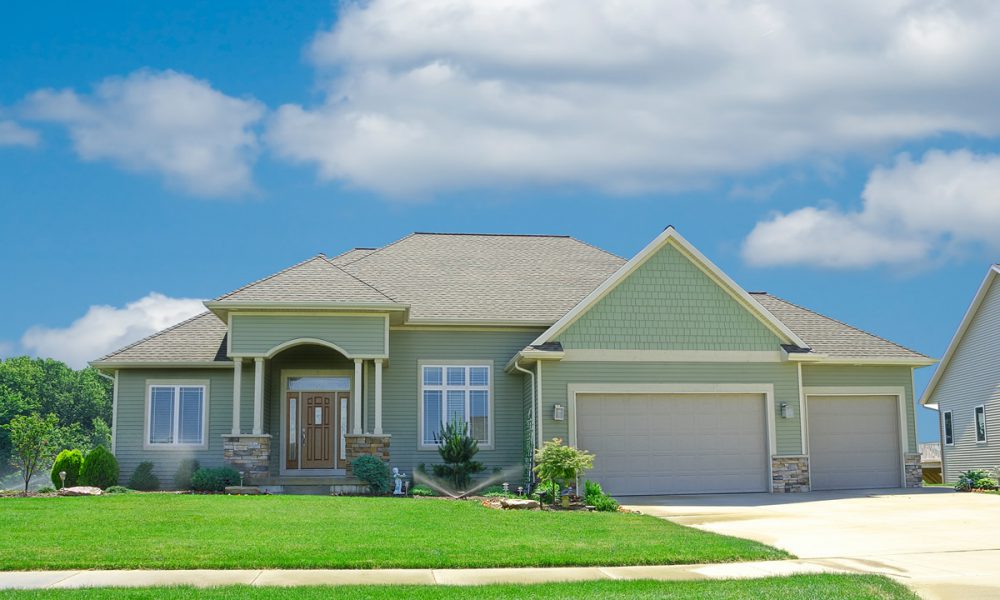 Mow at the right height
Proper mowing is important for the health of your lawn. Mowing height and frequency determine how healthy and attractive your lawn looks. Mow high in the summer months.
Water properly
Make sure to not over-water your lawn. Too much watering can lead to fungus and a shallow root system. Morning is the best time to water. Watering in the morning gives wet blades of grass time to dry out during the day, reducing the possibility of fungal problems. Morning is also the coolest which means the water you apply will less likely be lost to evaporation.
Treat for grubs
Lawn grubs live in soil and feed on the grass root. Depending on species of grub they may have a 1-year or a 3-year life cycle. Treatments are most effective on small grubs. For most species that means July or August is the best time to treat with an insecticide.
Fertilize warm season grasses
Warm-season grasses grow quickly in summer months. Generally, you need to feed warm-season grasses from late spring to early fall. To help all warm season lawns maintain color and growth, granular slow-release fertilizer should be applied. Fertilization helps to keep your lawn healthy and maintain that desired green color. It's important to apply fertilizer at the right time of year and at the right amount. Over-fertilization can cause patches of long grass. Under-fertilization can cause less full looking lawns and makes it easier for weeds to take hold.
Take control of weeds
Weeds can ruin a beautiful lawn. Summer weeding can be difficult because of the different types of weeds that can be present. Weeds compete with the desired grass for available water and nutrients, usually resulting in thinning of grass. Weed controls should be applied by an expert as needed to help control existing weeds and prevent new ones.