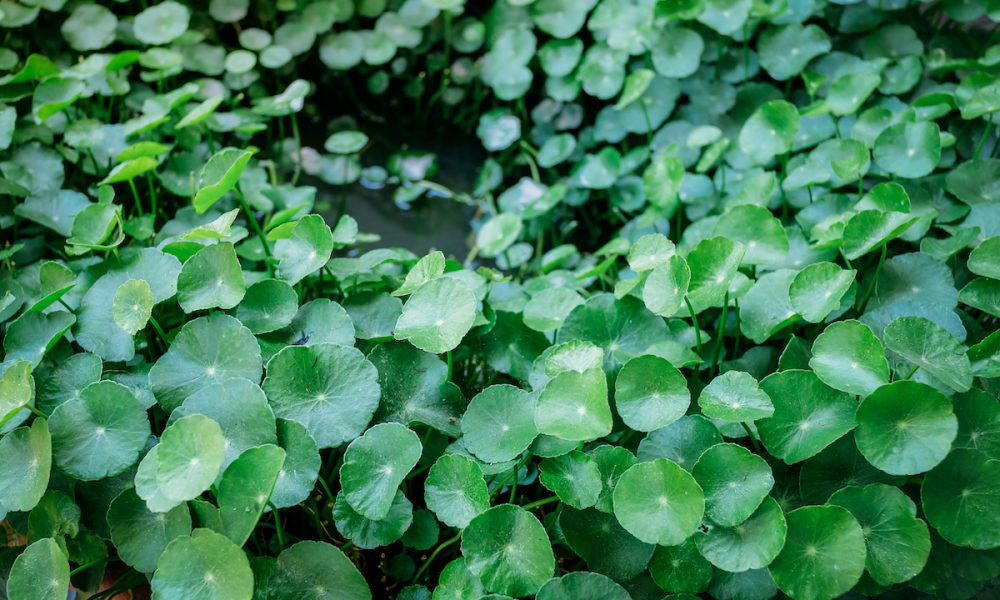 At Houseman Services, we know all about lawn care. Nothing gets in the way of a beautiful lawn more than weeds coughing out the grass. In Georgia, there are hundreds of different species of weeds. This series is dedicated to educating you about the most common weed types in Georgia.
Each week, we will cover these different weeds:
Dollarweeds
Dollarweed (Hydrocotyle spp.), which are also known as pennywort, is a warm-season perennial weed. It gets its common name, dollarweed, from its silver- dollar-shaped leaves. Dollarweed leaves are bright green, round with wavy margins, fleshy, and look like miniature lily pads measuring 1-2" in diameter with a scalloped edge. It spreads by seeds, rhizomes, and tubers and has a low-growing habit.
It commonly pops up in moist lawns and gardens. It looks similar in appearance to lily pads (only smaller with white flowers). Once a lawn becomes well established, this weed is often challenging to control. Small, white flowers bloom from July to August. The creeping stems increase the number of plans by rooting into wherever their nodes touch the soil. Dollarweed grows in moist, shady lawns, gardens, and unplanted areas, and thrives in warm temperate regions of the United States. It is a member of the parsley family and was introduced to the Mid-Atlantic region from Asia.
Dollarweed is often confused with dichondra. One way to distinguish the two is by looking at the placement of the leaf stem. The difference is that the Dollarweed has a stem located in the center of the leaf, while the dichondra's stem is located at the edge.
Before starting a weed control program, homeowners should realize that complete eradication of dollarweed (or any weed) from the landscape is not practical. A more realistic approach is to control (not eradicate) the weed by limiting the infestation to a tolerable level.
Dollarweed is a water-loving plant that can float. The presence of dollarweed indicates that there is excessive moisture in the area. One way to reduce dollarweed is to reduce irrigation frequency. Monitoring moisture levels and evaluating irrigation frequency are the first steps to controlling dollarweed. Landscape plants and lawns require one-inch of water a week for optimum growth.
A properly maintained landscape that is not stressed by insects, diseases, drought, or nutrient imbalance is the best defense against weeds. To prevent the invasion of weeds, it is recommended to mow at the proper height of lawns, and a create a 3-inch thick mulch layer around trees and shrubs.
Landscape Beds
In landscape beds, dollarweed can be hand dug or controlled with an herbicide. Dollarweed is a perennial weed that can emerge from seeds, tubers, and rhizomes. Once dollarweed has made its way into the landscape bed, an herbicide may be necessary if hand pulling is not practical.
Contact Houseman Services at 866-964-PEST as soon as possible so we can treat your property?
Houseman Services is the only complete service company in the Athens, GA area. We provide Weed control, fertilization, shrub care, mulch & pine straw, sod, annual plantings, irrigation, and commercial & residential lawn maintenance. We are also state certified and licensed in wood destroying organisms (termite control), household pest control, public health, and turf & ornamental weed control. We are licensed to control and treat mosquitoes, termites, all pest problems, and turf & ornamental weed control. Contact the professionals at Houseman Services and set up a free inspection of your yard. We have been servicing homes and businesses in the Athens, Clarke County area since 1985!