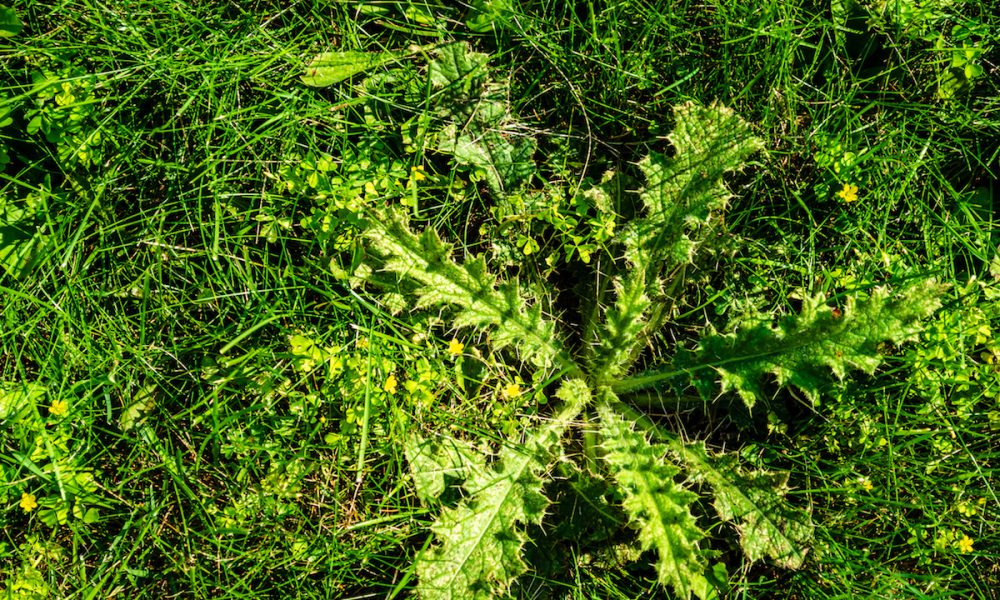 Crabgrass is a problem to many Georgia homeowners and businesses as they try to stop it from growing in their lawn and garden. Identifying the causes of crabgrass can help you keep this weed at bay.
What is Crabgrass?
"Crabgrass is an annual weed whose seeds germinate during spring and summer. Crabgrass germination occurs when soil temps reach 55°- 65°F at a 3″ depth for 5 consecutive days. Un-germinated seeds can wait in the soil for up to thirty years before sprouting! Given the fact a single crabgrass plant can produce 150,000 seeds during the growing season, it's easy to see why controlling it is difficult," reports Natural Lawn of America.
"Crabgrass (Digitaria spp.) is a warm season annual grass that is commonly found in yards, pastures and hayfields in Georgia. Relative to other warm season annual grasses, crabgrass has a low to medium yield potential but is high in forage quality. Due to its high-volume seed production, crabgrass also has the potential to become a problematic and persistent weed. Its competitive growth among perennial hayfield species contributes to stand thinning from spring to late summer, so growers are concerned about its economic impact. Crabgrass has a slower drying rate than most hay species, causing rotting and mold development after baling. Once it is dry, crabgrass often turns a dark brown or black color, which stands in stark contrast to the light green of other grass hay crops. This can substantially lower the value of the hay crop, so controlling the growth of crabgrass may be critical for long-term successful production," states University of Georgia.
Weed preventer
Walter Reeves comments that "to know when to apply a weed preventer you first have to know when the seeds you are trying to prevent are likely to germinate. Crabgrass seeds need several days of soil temperatures higher than 55 degrees in order to germinate. Most years in Atlanta, March 15 is the date experts recommend you apply the pre-emergent. Only the most shallowly buried crabgrass seeds will be sprouting then but many more will germinate in April and May. That is why other weed scientists recommend applying a pre-emergent in March and in May. The March application prevents the early-bird weeds. A follow-up application in May keeps an active layer of chemical right on the soil surface to catch the late-awakeners.
If you would like assistance with removing crabgrass from your lawn, give Houseman Services a call at 866-964-PEST?
Houseman Services is the only complete service company in the Athens, GA area. We provide Weed control, fertilization, shrub care, mulch & pine straw, sod, annual plantings, irrigation, and commercial & residential lawn maintenance. We are also state certified and licensed in wood destroying organisms (termite control), household pest control, public heath, and turf & ornamental weed control. We are licensed to control and treat mosquitoes, termites, all pest problems and turf & ornamental weed control. Contact the professionals at Houseman Services and set up a free inspection of your yard. We have been servicing homes and businesses in the Athens, Clarke County area since 1985!