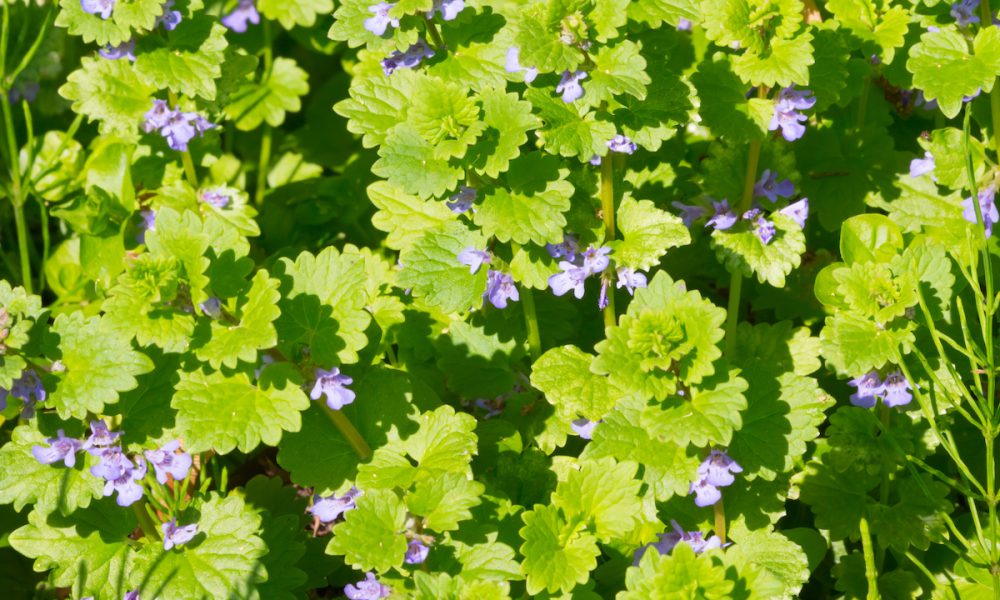 At Houseman Services, we know all about lawn care. Nothing gets in the way of a beautiful lawn more than weeds coughing out the grass. In Georgia, there are hundreds of different species of weeds. This series is dedicated to educating you about the most common weed types in Georgia.
Each week, we will cover these different weeds:
Creeping Charlie Weeds
Creeping Charlie is also known as Glechoma hederacea. It is often called ground ivy due to its appearance and growth habits and is an herbaceous perennial plant that spreads by seed and by creeping stems (called stolons) that grow along the ground.
This weed is a green vine with round leaves with scalloped edges with small purple flowers. It is most easily identified by its growth habit.
This weed's vine grows close to the ground and will form a mat-like ground cover if allowed to. The nodes on the vine form roots when they come in contact with the soil, which makes it challenging to pull the weed up. Each node with a root can turn into a new plant if left behind.
Early settlers introduced the Creeping Charlie weed into North America from Europe. They thought it would be an excellent groundcover for shade. This weed in a variegated form is also used in hanging baskets. Other names are ground ivy, gill-on-the-ground, and creeping Jenny.
Appearance
This weed produces bright green, round or kidney-shaped leaves that have scalloped edges. In spring, small, bluish-purple, funnel-shaped flowers bloom. If this plant is crushed, it produces a strong mint-like odor.
Control Creeping Charlie
Creeping Charlie thrives in shady, moist spots under shrubs and trees, and along the north sides of buildings. To get the weeds under control, it is recommended to:
Improve turf health
Density
Mowing regularly (height of two to three and one-half inches)
Fertilizing
Watering appropriately
Overseeding in the fall
Grow the best type of turfgrass for the location
Creeping Charlie weed is not affected by all broadleaf spectrum herbicides. You can get rid of Creeping Charlie in flower beds by either hand pulling (after rain or watering works best) or with smothering techniques, either using several layers of newspaper or a thick application of mulch, or even both together. This is the control method of choice in vegetable or flower gardens. However, this may not be a viable option in heavily infested areas, as the extensive spreading stems of creeping Charlie can be difficult to completely remove. Once plants are pulled, make sure to dispose of the plants in such a way that they cannot re-root.
Contact Houseman Services at 866-964-PEST as soon as possible so we can treat your property?
Houseman Services is the only complete service company in the Athens, GA area. We provide Weed control, fertilization, shrub care, mulch & pine straw, sod, annual plantings, irrigation, and commercial & residential lawn maintenance. We are also state certified and licensed in wood destroying organisms (termite control), household pest control, public health, and turf & ornamental weed control. We are licensed to control and treat mosquitoes, termites, all pest problems, and turf & ornamental weed control. Contact the professionals at Houseman Services and set up a free inspection of your yard. We have been servicing homes and businesses in the Athens, Clarke County area since 1985!