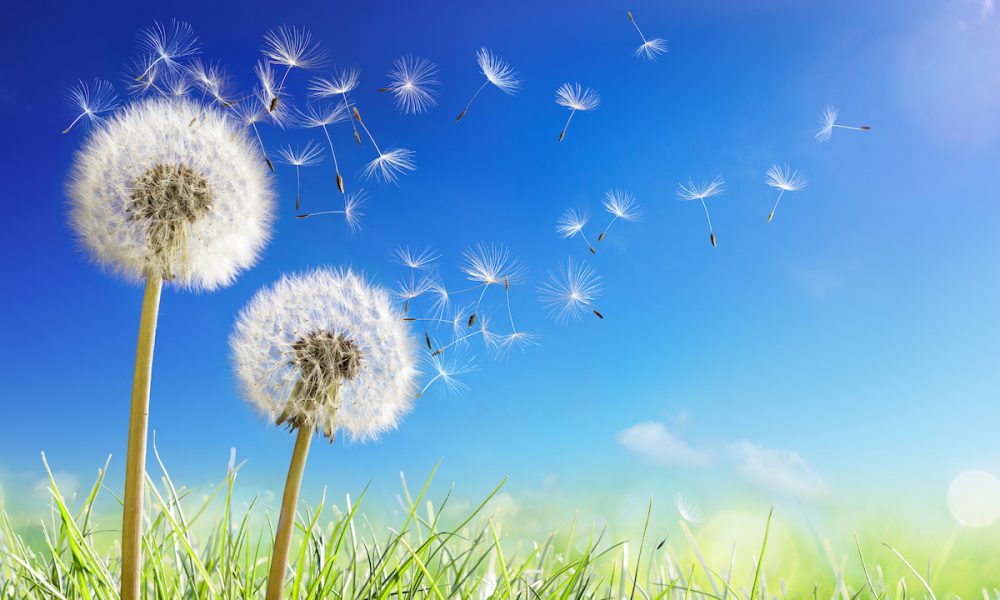 At Houseman Services, we know all about lawn care. Nothing gets in the way of a beautiful lawn more than weeds coughing out the grass. In Georgia, there are hundreds of different species of weeds. This series is dedicated to educating you about the most common weed types in Georgia.
Each week, we will cover these different weeds:
Dandelion Weeds
Named for the shape of its foliage resembling the teeth of a lion, the dandelion is a staple of springtime, coming up in lawns whether you want them or not. Most people immediately recognize Dandelions with their characteristics unmistakable. The dandelion flower rays are a bright yellow color.
A dandelion head is a floret, composite flower head or small flower. The petals dry up and drop off as the dandelion matures and "goes to seed."
As the flower head matures, the flower petals wither and are pushed off the plant by the emerging seeds. Each seed develops a white umbrellalike tuft, sometimes called a parachute, that is instrumental in helping the plant to propagate.
To fully mature into the puffy, ripe seed head, it takes approximately nine to 15 days. This time frame also depends on the temperature and conditions. Being in dry, warm weather, the dandelion plant seeds mature faster.
Dandelion Puffs
When dandelions turn white and puffy, they are turning to a seed. Dandelion is the entire plant. Some people call those "dandelion puffs" to differentiate flower from seedhead, so it's still proper to call it that when it's gone to seed.
Can You Eat Them?
It is said that dandelions are safe to eat in moderation. There can be many health benefits to eating dandelions regularly or taking supplements that contain dandelion. For people with diabetes or who take certain medications, such as blood thinners, lithium, or diuretics, it may cause health problems. Consult your doctor.
Almost everyone when they were younger, probably remembers a Dandelion. Did you ever make a wish while blowing the small cotton-like petals off of the flowers? As adults, we want to keep our yards weed-free. Dandelions are weeds.
The jagged leaves of this perennial (Taraxacum officinale) are edible, especially when young and tender, and even the flowers can be eaten raw or fried or used to make dandelion wine!
After a while, dandelions can take over any habitat from your garden to your ornamentals to your grasses. To remove them from your yard, you must cut the root deep into the soil, or the plant will reemerge.
Contact Houseman Services at 866-964-PEST as soon as possible so we can treat your property?
Houseman Services is the only complete service company in the Athens, GA area. We provide Weed control, fertilization, shrub care, mulch & pine straw, sod, annual plantings, irrigation, and commercial & residential lawn maintenance. We are also state-certified and licensed in wood destroying organisms (termite control), household pest control, public health, and turf & ornamental weed control. We are licensed to control and treat mosquitoes, termites, all pest problems, and turf & ornamental weed control. Contact the professionals at Houseman Services and set up a free inspection of your yard. We have been servicing homes and businesses in the Athens, Clarke County area since 1985!